Truist Financial sheds 5% of investment-banking staff amid dealmaking slump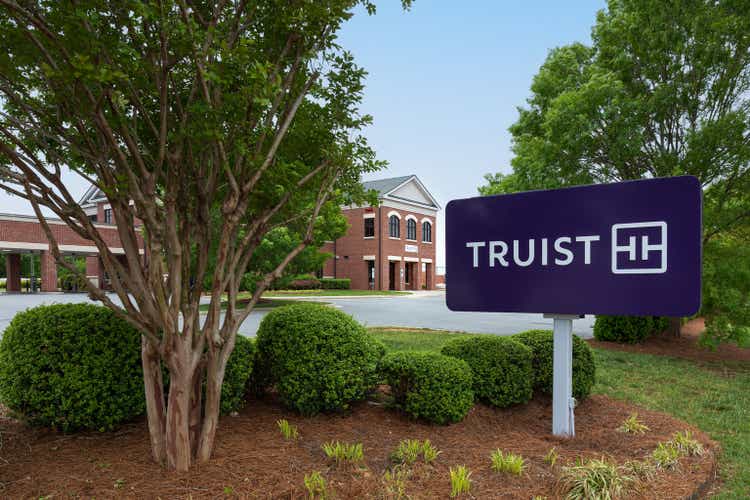 Truist Financial (NYSE:TFC) is cutting about 5% of the workforce in its investment-banking unit as dealmaking continues to dry up given market volatility and an uncertain economic outlook, a company spokesman told Seeking

Alpha in an emailed statement Tuesday.

The investment bank is joining a sizable list of rivals who have been shedding staff in recent months, including Goldman Sachs (GS), Morgan Stanley (MS) and Deutsche Bank (DB).
Amid the slowdown in dealmaking, TFC's investment-banking and trading income dropped about 32% to $257M in Q4 from a year ago, reflecting lower capital markets activity and lower merger and acquisition fees.
The bankers at Truist (TFC) impacted by the job cuts will receive priority consideration for other roles within the company and get severance and job-search assistance in the event of termination, spokesman Kyle Tarrance told SA.
TFC's total headcount stood around 50K people, he added.
Previously, (Jan. 19) Truist Financial Q4 earnings beat, helped by loan growth and interest income.