H&R Block posts Q2 earnings beat on strong end to 2022 tax season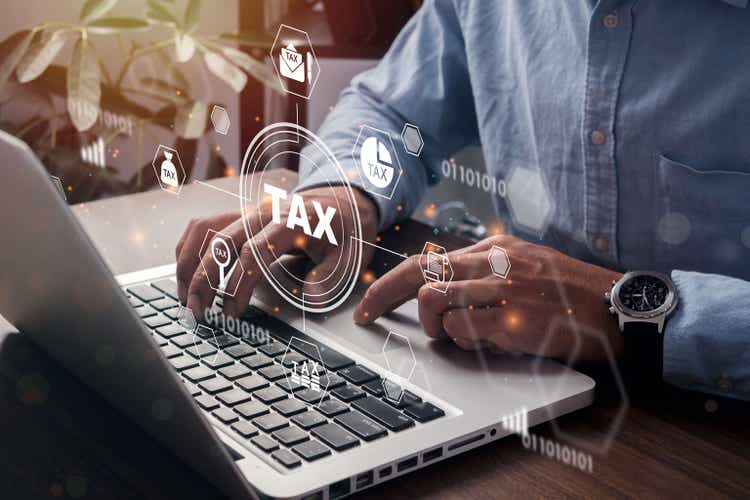 Tax preparation firm H&R Block (NYSE:HRB) on Tuesday reported better-than-expected Q2 results, owing to a strong end to the 2022 tax season.
Q2 adj. EPS was -$1.37 vs. -$1.02 in Q2 2022 as a result of lower income tax benefits

and fewer outstanding shares.

Revenue increased 4.8% Y/Y to $166.4M, driven by volumes and net average charge, partially offset by lower Emerald Card revenue.
Emerald Card revenue dropped 49.7% due to higher card activity a year ago as a result of the IRS loading Child Tax Credits monthly to Emerald Cards.
H&R (HRB) reiterated its FY23 outlook for the second straight quarter. It expects double-digit adj. EPS growth annually through 2025.
H&R (HRB) repurchased and retired 2% of its outstanding shares for $130.4M. It has ~$900M remaining in its $1.25B authorization available through FY25.
Investors appear to be profit-taking as the stock slipped

1.8%

after hours on Tuesday. It gained

~13%

YTD and

~64%

in the last year.
Earlier, lawmakers sought answers from H&R (HRB) on data sharing with tech giants.