Hot Stocks: BIDU gets AI boost; OSH takeover chatter; FISV climbs on earnings; CHGG falls
Feb. 07, 2023 5:58 PM ET
Baidu, Inc. (BIDU)
GOOG, MSFT, NVDA, CVS, FISV, CHGG, GOOGL, OSH
By:

Brian Stewart,

SA News Editor
2 Comments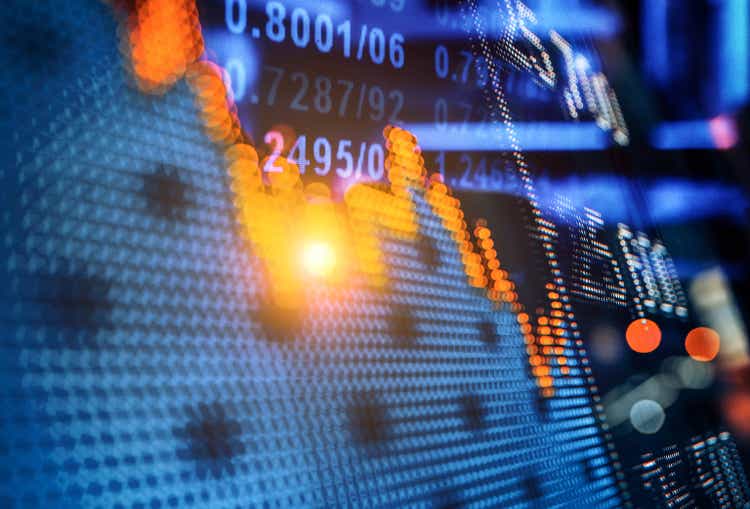 Comments from Federal Reserve Chair Jerome Powell prompted wild swings in the market during Tuesday's intraday trading, but the major U.S. equity averages eventually closed higher. The Nasdaq led the advance, climbing by 1.9%.
The focus on AI continued during Tuesday's trading. Fueled by optimism for its ChatGPT-like product, Baidu (NASDAQ:BIDU) recorded a double-digit percentage gain. Other big-name tech players advanced as well, including Alphabet (GOOG) (GOOGL), Microsoft (MSFT) and Nvidia (NVDA).
Among individual stocks, Oak Street Health (OSH) represented a standout performer, surging in the wake of reported takeover interest from CVS Health (CVS). Meanwhile, earnings news sent Fiserv (FISV) to a new 52-week high.
Chegg (CHGG) moved in the opposite direction on earnings news, plunging after its quarterly update included a weak forecast.
Sector In Focus
The recent market focus on AI technology drove a number of big-name stocks higher on Tuesday. This included Chinese search giant Baidu (BIDU), which surged 12% after announcing a plan to launch a ChatGPT-like bot.
The interest carried over to other tech behemoths who are seen as potential leaders in the AI transition. Fellow search stalwart Alphabet (GOOG) (GOOGL), which has its own AI offerings, advanced almost 5%. Meanwhile, Microsoft (MSFT), which has invested in ChatGPT, climbed more than 4%.
Elsewhere, the trend also gave a lift to companies involved in the general tech backbone that will underpin AI. For instance, this contributed to a 5% advance in Nvidia (NVDA).
Standout Gainer
Takeover chatter fed a buying spree in shares of Oak Street Health (OSH), as the stock soared 30% amid reports that it has become a takeover target for CVS Health (CVS).
According the Wall Street Journal, CVS looks close to a deal to acquire OSH in a deal worth $10.5B. The news outlet reported that the transaction could be valued at $39 per share.
On speculation of a potential takeover, OSH skyrocketed $7.68 to finish at $33.68. With the advance, the stock jumped above a recent trading range and touched an intraday 52-week high of $34.63.
Standout Decliner
Chegg (CHGG) experienced significant selling pressure following the release of its quarterly update. The release of a disappointing forecast sent the stock lower by 17%.
The education services company said net income slumped from $24.3M last year to a level of $1.9M in the most recent quarter. On a non-GAAP basis, EPS edged up to $0.40 compared to $0.38 last year. Revenue dipped 1% to $205.2M.
Looking ahead, the company predicted Q1 revenues of $184M-$186M, compared to an analyst consensus of $200M. For the full year, CHGG gave a top-line forecast of $745M-$760M.
Hurt by the earnings news, CHGG slumped $3.60 to end at $17.43. This extended a recent downtrend. Shares have dropped 31% so far in 2023 and have retreated 42% since the end of November.
Notable New High
Fiserv (FISV) surged after reporting quarterly results that broadly met analysts' expectations, as the financial services technology company held up in a tough economic situation. Shares rose 8% to reach a new 52-week high.
The company reported Q4 adjusted EPS of $1.91, matching analysts' expectations. The firm's revenue figure rose 8% to reach $4.36B. Organic revenue climbed 12%.
Looking ahead, FISV predicted organic revenue growth of 7%-9% for 2023, with adjusted EPS projected to come in between $7.25 and $7.40.
FISV ended Tuesday's trading at $115.28, an advance of $8.88 on the day. During the session, shares touched an intraday 52-week high of $115.50. The advance added to a recent upswing, with the stock up 13% over the past month.
Looking for more of the day's biggest winners and losers? Turn to Seeking Alpha's On The Move section.