Consol crushes earnings estimates but coal's rise may be 'running out of steam'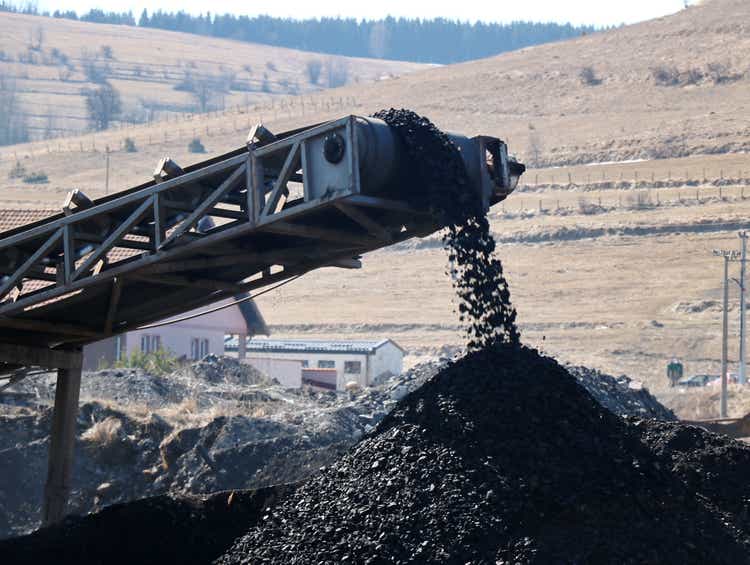 Consol Energy (NYSE:CEIX) closed +7% on Tuesday after reporting strong Q4 results, including record $5.39/share quarterly profit that crushed analyst estimates and an 11% Y/Y increase in coal sales volume to 6.2M tons.
Consol (CEIX) said it expects to raise production ~8% this year, and that it already has contracts to sell 90% of it at prices as much as 20% higher than it got for 2022.
But the dramatic turnaround of the U.S. coal industry may be running out of steam, Bloomberg reports, as coal prices are falling and milder than than expected weather has weakened demand and resulted in swelling stockpiles.
"We have seen significant volatility in the energy markets, beginning in late 2022 and continuing through the start of 2023," Consol Energy (CEIX) CEO Jimmy Brock said on the company's post-earnings conference call.
While coal producers have locked in orders, utilities soon may be holding more fuel than they need and some may seek to renegotiate contracts or postpone deliveries; Consol (CEIX) said it has not happened yet, but B. Riley analyst Lucas Pipes told Bloomberg he expects requests for deferrals will start soon.
The U.S. Energy Information Administration forecast Tuesday that coal consumption by U.S. utilities will decline 16% in 2023, down from last month's forecast drop of 11%, with the shift partly related to mild January weather.
Consol Energy's (CEIX) Q4 earnings call presentation