Spirit Airlines expects to hear from DOJ on JetBlue deal in next 30 days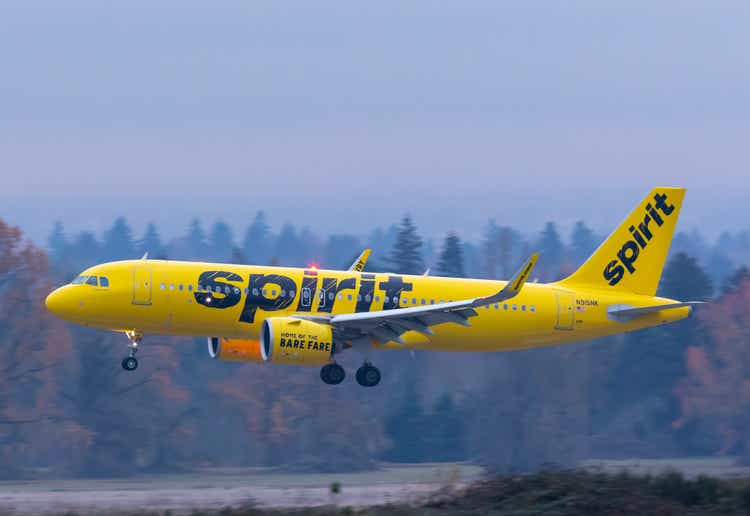 Spirit Airlines (NYSE:SAVE) CEO Ted Christie said he expects to hear from the Dept. of Justice concerning JetBlue (NASDAQ:JBLU)'s planned acquisition of low-cost carrier in the next 30 days.
Christie said Spirit (SAVE

) is waiting to see if the DOJ files a lawsuit to block the deal or allows it to proceed, he commented during the airliner's Q4 earnings

conference call.

Spirit said in December that the airline and JetBlue (

JBLU

) had certified substantial compliance with the DOJ's second request.

Dealreporter last Monday said that the DOJ has been sending out depositions as it prepares for a possible lawsuit to block JetBlue's (JBLU) planned purchase of Spirit (SAVE).
JetBlue (JBLU) agreed to a $3.8 billion acquisition of Spirit (SAVE) in late July after a long battle for the low-cost airline from rival Frontier (ULCC).
Spirit Airlines (SAVE) shares

gained 1.5%

in regular trading after posting stronger than expected profits for the fourth quarter.