Cameco tops Q4 estimates; return to Tier 1 run rate at McArthur River, Key Lake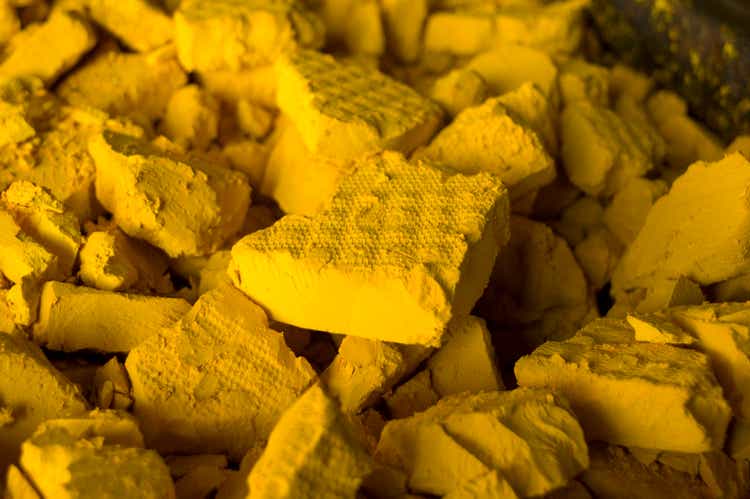 Cameco (NYSE:CCJ) +4.8% pre-market Thursday after easily beating estimates for Q4 adjusted earnings and revenues, as nuclear energy is "clearly back in durable growth mode."
Q4 net loss totaled C$15M (US$11.2M), or C$0.04/share, compared with a year-ago profit of C$11M, or C$0.03/share, and Q4 revenues rose 12.6% Y/Y to C$524M; the company said results were driven by normal quarterly variations in contract deliveries.
Q4 uranium production rose 32% Y/Y to 3.7M lbs, uranium sales volume gained 6% to 6.9M lbs, and uranium revenues rose 23% to $397M; average realized price for uranium increased 9% Y/Y to $43.05/lb.
Cameco (CCJ) said it is returning to a Tier 1 run rate, with McArthur River/Key Lake producing 18M lbs starting in 2024 and continuing to operate Cigar Lake at its licensed capacity of 18M lbs/year in 2024.
The company announced Wednesday it agreed on commercial terms to supply nuclear fuel to Ukraine's state-owned nuclear utility Energoatom.
Cameco (CCJ) would supply the total fuel required at nine nuclear reactors at Energoatom's Rivne, Khmelnytskyy and South Ukraine nuclear power plants, with the option to supply up to 100% of fuel for six reactors at the Zaporizhzhya plant, which is currently under Russian control.
"In 2022, we were successful in contracting 80M lbs of uranium and 17M kgU of conversion services, with a record number of contracts signed in a market that has strengthened and is in durable growth mode," President and CEO Tim Gitzel said.
Cameco (CCJ) shares have gained 19% so far this year and 37% during the past year.