Microsoft has signed Nintendo deal, Smith says, set to defend Activision merger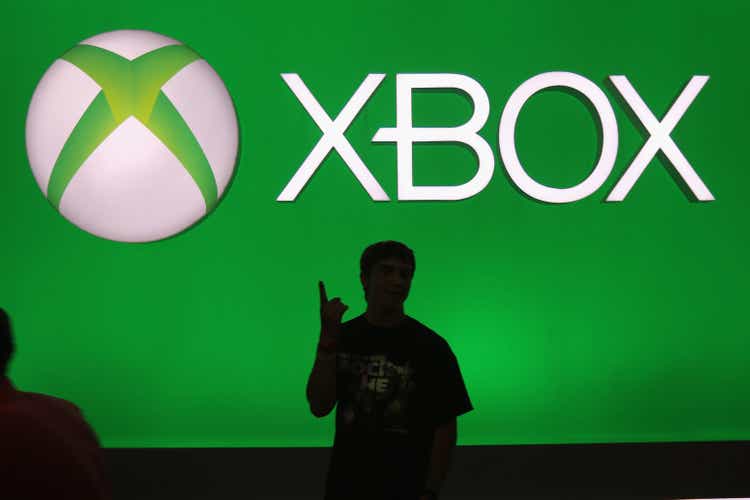 Microsoft (NASDAQ:MSFT) President Brad Smith said on Tuesday the company had signed a deal to bring Xbox games to Nintendo (OTCPK:NTDOY), as he attended a hearing to defend the company's proposed acquisition of Activision Blizzard (NASDAQ:ATVI).
In a tweet, Smith said Microsoft (MSFT) had signed a "binding 10-year contract" to bring Call of Duty to Nintendo (OTCPK:NTDOY), releasing the titles on the same day with all features and content, in an effort to provide "long term equal access" of the popular video game series to other platforms.
Call of Duty is produced by Activision (ATVI), which is currently in the process of being acquired by Microsoft (MSFT) for $69B.
Microsoft (MSFT) initially announced the deal with Nintendo (OTCPK:NTDOY) in December.
Separately on Tuesday, Smith, along with Microsoft Gaming Chief Executive Officer Phil Spencer and Activision (ATVI) CEO Bobby Kotick, defended the proposed deal before European Union antitrust regulators to convince them that the deal would boost competition, according to Reuters.
In total, 18 senior executives from the two companies were slated to attend the hearing in an effort to defend the deal, the news outlet added. Conversely, Sony (SONY), which opposes the deal, sent its gaming chief, Jim Ryan, while Google (GOOG) (GOOGL) and Nvidia (NVDA) also sent representatives.
Update: Speaking after the hearing, Microsoft's (MSFT) Smith said the company would bring both its PC games and Activision games to Nvidia's (NVDA) GeForce Now streaming service, while adding that consumers largely back the deal to acquire Activision Blizzard (ATVI).
Other participants include the European Games Developer Federation, video game company EA (EA) and competition regulators from various European countries, including Germany, Italy and France.
The Activision-Microsoft deal is already seeing extensive antitrust reviews and challenges in the U.S., U.K. and the EU.
Microsoft (MSFT) shares fell 2% in mid-day trading on Tuesday, while Activision (ATVI) fell less than 1%.
Last week, investment firm Deutsche Bank upgraded Activision Blizzard citing that the company has the "highest concentration" of must-have content, including its popular Call of Duty franchise.
This story has been updated to include comments from Smith about Nvidia's streaming service.