Kraft Heinz sets long-term financial targets at CAGNY conference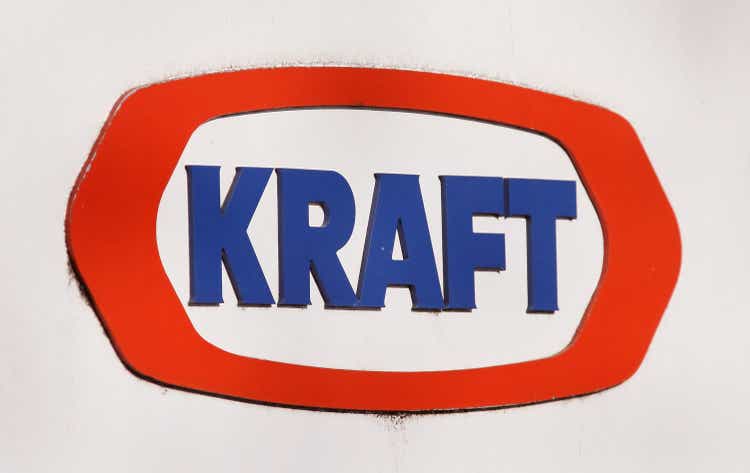 Kraft Heinz Company (NASDAQ:KHC) edged higher in early trading after the food company issued an update ahead of its presentation at the Consumer Analyst Group of New York Conference.
The company said it has made "incredible progress" in developing best-in-class systems through improved financial flexibility and a refreshed product portfolio.
Looking ahead, Kraft Heinz (KHC) expects to increase organic sales growth, with approximately one third growth coming from each of the three pillars – U.S. Retail in the North America Zone, Global Foodservice, and Emerging Markets in the International Zone – and its focus on GROW platforms, especially Taste Elevation and Easy Meals Made Better.
"As we play at the intersection of food and technology, we see the opportunity for $2 billion in incremental net sales from innovation in North America Retail from 2023 to 2027."
During its formal presentation later in the day, KHC execs will outline how the company expects foodservice to be a global engine for growth, with new quick-service restaurant wins and incremental sales from new channels like schools boosting results. In the international zone, global QSR partnerships and the Chef-Led Foodservice Sales Model are expected to spark an approximately 10% net sales compounded annual growth rate over the next four years.
Kraft Heinz (KHC) affirmed long-term targets for organic net sales growth of 2% to 3%, adjusted EBITDA growth of 4% to 6%, adjusted EPS growth of 6% to 8%, and free cash flow conversion at approximately 100%.
CEO update: "We aim to deliver strong stockholder returns, driven by better operational performance as well as an attractive dividend... As we continue to deliver with consistency, we believe we can benefit from multiple expansion."
As for near-term results, KHC sees 2023 organic net sales growth of 4% to 6%. Adjusted EBITDA growth is still expected to range between 2% to 4%, or 4% to 6% when excluding the impact from the 53rd week in 2022. KHC continues to anticipate high single-digit inflation for the year, with pricing and gross efficiencies contributing to adjusted gross profit margin recovery. Adjusted EPS is still expected to be $2.67 to $2.75, which includes approximately a $0.04 negative impact from expected unfavorable changes in non-cash pension and post-retirement benefits, and a $0.04 currency headwind at current foreign exchange rates. The guidance range has a midpoint right just below the $2.72 consensus mark.
Shares of KHC fell 0.60% in premarket action on Tuesday.
Kraft Heinz was on Seeking Alpha's Catalyst Watch for the week.