Highlights from the Supreme Court cases surrounding online speech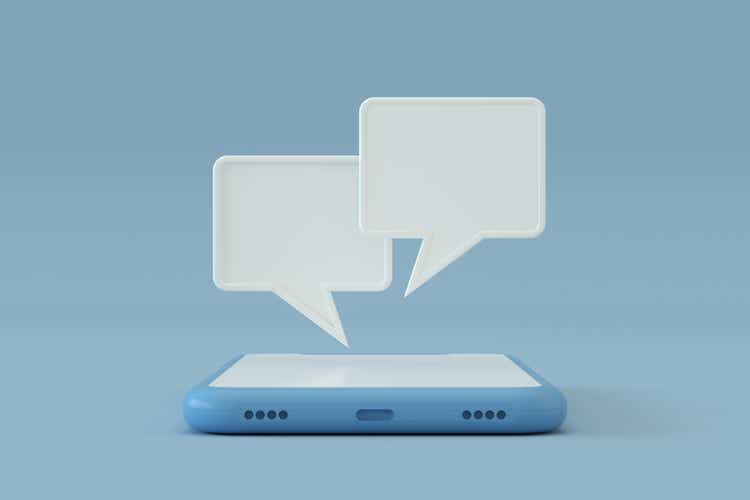 As mentioned earlier this week, there is a big battle taking place at the Supreme Court that could reshape the future of the Internet. At issue are the legal rules that govern harmful online content, and who is responsible for their publishing and dissemination. Being heard is a case known as Gonzalez v. Google, which centers around extremist clips on YouTube (NASDAQ:GOOG) (NASDAQ:GOOGL), as well as Twitter v. Taamneh, which also surrounds terrorist posts and algorithm recommendations.
Backdrop: Pivotal to the discussion is Section 230 of the Communications Decency Act, which was established in the early days of the Internet in 1996. It provides a legal shield that protects tech companies from liability for their users' posts on their websites - by classifying them as "platforms" rather than "publishers." It also allows social media companies to moderate posts they deem to be obscene, lewd, excessively violent, harassing etc., as long as they are acting in "good faith."
"Any changes to the current status quo can be detrimental to Google and investors should be aware of the impending potential risk," writes SA contributor SL Investments. The article also explores possible changes to Section 230, consequences for advertising revenue, and historical party views of Democrats and Republicans on the matter. Even if reforms or reinterpretations do take place, platforms may not be impacted equally, as can be seen in the comments section.
Outlook: While any rulings could take months, Supreme Court Justices have so far voiced hesitation in upending current protections, especially if there would be far-reaching consequences that would be hard to predict. However, they are exploring whether there should be a legal liability distinction between hosting vs. promoting user content, and whether the companies could be held responsible for aiding and abetting under the Anti-Terrorism Act. The online speech dispute could also be kicked over to Congress if they feel that it's up to lawmakers on Capitol Hill to set the scope of the law enshrined in Section 230.