U.S. Energy Department embraces lab leak theory as origin of COVID-19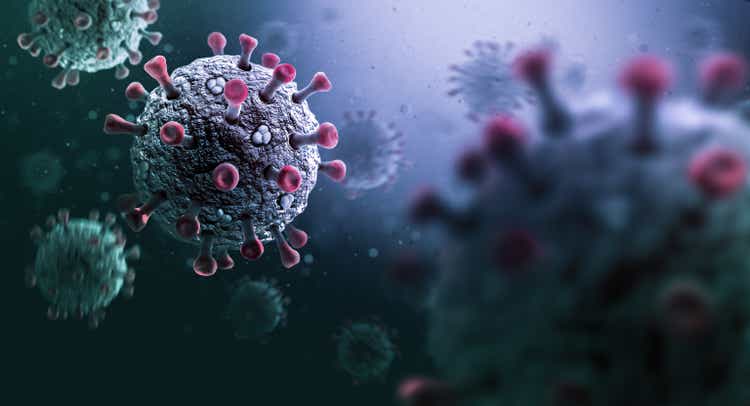 The U.S. Energy Department has joined the FBI in saying COVID likely spread via a mishap at the Wuhan Institute of Virology, according to a report from the WSJ, which cited classified intelligence recently provided to the White House and key members of Congress.
Note that the new judgment was made with "low confidence," compared to the FBI's "moderate confidence" stance, given the limited amount of information available to the intelligence community. Other U.S. agencies still believe COVID was likely the result of a natural transmission, while several are undecided.
Beijing has disputed that the virus could have leaked from one of its labs - even suggesting that it emerged outside of China - and has imposed limits on the investigations of the World Health Organization. The developments follow several calls for pandemic reparations from China, including one from former President Donald Trump and a prior House bill named the "Chinese Government COVID-19 Accountability Act."
"Here's what I can tell you. President Biden has directed, repeatedly, every element of our intelligence community to put effort and resources behind getting to the bottom of this question," National Security Adviser Jake Sullivan told CNN. "But right now, there is not a definitive answer that has emerged from the intelligence community on this question." Where did COVID come from? Biden receives intelligence on origins
Friction between the world's two largest economies already lingers over areas like trade, and bigger economic risks are at stake with a battle over access to key cutting-edge technologies like the escalating semiconductor war.