UK and EU leaders meet to finalize Brexit deal for Norther Ireland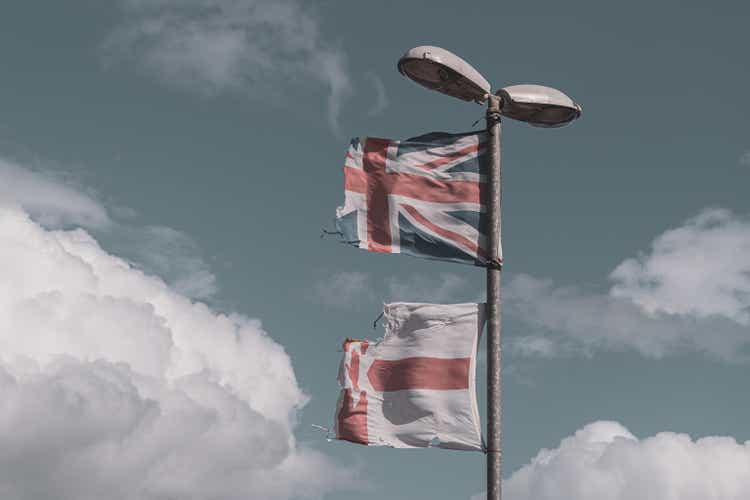 A post-Brexit trade settlement for Northern Ireland may be within reach as British Prime Minister Rishi Sunak and EU leader Ursula von der Leyen hold talks in London on Monday. At issue is the Northern Ireland Protocol, which has been in place since 2020, but separates portions of the United Kingdom by creating a border in the Irish Sea between mainland Britain and Northern Ireland.
Deputy PM Dominic Raab said a deal could aid trade tensions by easing the physical checks on goods demanded by the EU as per the original agreement. It could also restore a sense of sovereignty to the people of Northern Ireland by giving the province a say over the implementation of EU rules.
However, the overall success of any deal depends on whether Sunak is able to convince the pro-British Democratic Unionist Party, or DUP, to end its boycott of Northern Ireland's power sharing arrangements.
The sides are seeking to resolve tensions caused by the 2020 post-Brexit arrangements governing the British province and its open border with EU member Ireland, but how far they will succeed to end political deadlock in Northern Ireland and satisfy critics in Britain remains a question.
Successful negotiation will clear the way for Sunak to prioritize domestic reforms in an effort to overcome opposition by the Labour Party ahead of a national election expected in 2024.
ETFs: (NYSEARCA:EWG), (NYSE:GF), (NYSEARCA:EWI), (NYSEARCA:EWQ), (BATS:EWGS), (NASDAQ:FGM), (NYSEARCA:DBGR), (NASDAQ:DXGE), (NASDAQ:HEWG), (NASDAQ:DAX), (NYSEARCA:FLFR), (NYSEARCA:FLGR), (NYSEARCA:FLIY), (NYSEARCA:FXB), (NYSEARCA:EWU), (NASDAQ:FKU), (BATS:EWUS), (NYSEARCA:HEWU), (NYSEARCA:FLGB).