Should Wall Street move to a four-day trading week?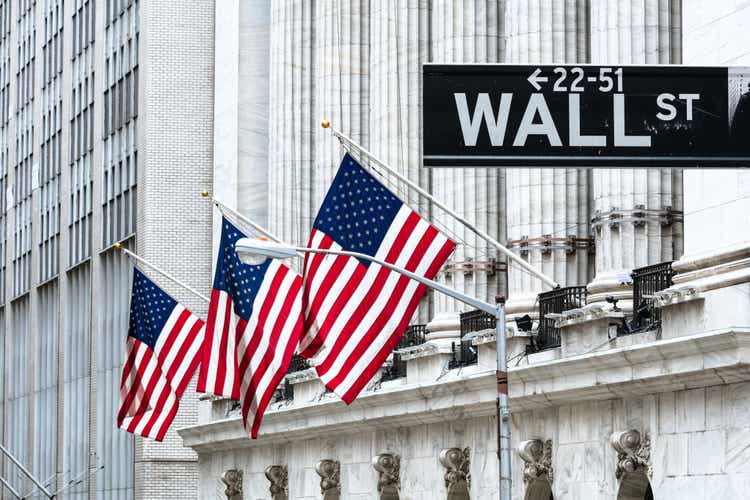 The world's largest trial of a four-day workweek has wrapped up, with nearly 3,000 employees in the U.K. taking part in the six-month pilot. Among the findings were better work-life balances, fewer sleep problems, drops in burnout and quitting rates, and even revenues that increased modestly. In fact, of the 61 companies that took part in the trial, 56 are continuing to implement the four-day workweek (18 of which will be permanent), while two firms are extending the trial, and only three are going back to their previous schedules. The program was a major collaboration, spanning nonprofit 4 Day Week Global, the 4 Day Week Campaign in the United Kingdom and think tank Autonomy.
Some history: In the U.S., Henry Ford is largely credited for standardizing the five-day, 40-hour workweek. In 1926, he shortened the then-prevalent six-day work routine - without reducing employee pay - saying we "can get at least as great production and probably greater." Later in the 1930s, President Franklin Delano Roosevelt signed the Fair Labor Standards Act, which was subsequently amended to make the 40-hour workweek a standard (after which overtime pay applies). The years went by, and in a 1956 speech, then VP Richard Nixon forecast a four-day work week would happen in the "not too distant future," but it would take many decades until the topic would start making headlines (California Congressman Mark Takano tried to enshrine it in legislation in 2021).
Over on Wall Street, market participants are also weighing the latest findings and considering whether a four-session trading week would work for the financial markets. This weekend's Wall Street Breakfast podcast noted that the trading day could be extended to 6 PM ET, which could benefit those on the West Coast who see the regular market day close around lunchtime. Pre-market and after-hours sessions already take place on electronic communication networks, but a move towards amending the 9:30 AM to 4 PM schedule of the New York Stock Exchange (NYSE:ICE) and Nasdaq (NASDAQ:NDAQ) could lead to greater visibility, increased volumes and liquidity, while reducing volatility and risk.
Why not 24/7? Crypto trades around the clock, and futures almost do as well. But when it comes to the U.S. stock market, many feel that better price discovery happens when most Americans are awake. For many market makers, exchanges, brokers, investment houses and even financial professionals, a shift to 24/7 trading would also make their lives more complicated, and in many ways they dictate the resources in the current trading environment. Upending traditional practices can also be difficult, as can be seen by calls to shift the securities settlement process to T+1 or real-time settlement.
We want to hear your thoughts on the matter. Take the latest Wall Street Breakfast survey to discover what the SA community thinks about a four-day trading week, and discuss your ideas in the comments section.
Related brokers: Robinhood (NASDAQ:HOOD), TD Ameritrade (NYSE:SCHW), Interactive Brokers (NASDAQ:IBKR), Charles Schwab (SCHW), E-Trade (NYSE:MS)and Cash App (NYSE:SQ).