Hot Stocks: GOGO, PGNY surge on earnings news; AHCO drops; AMRN proxy fight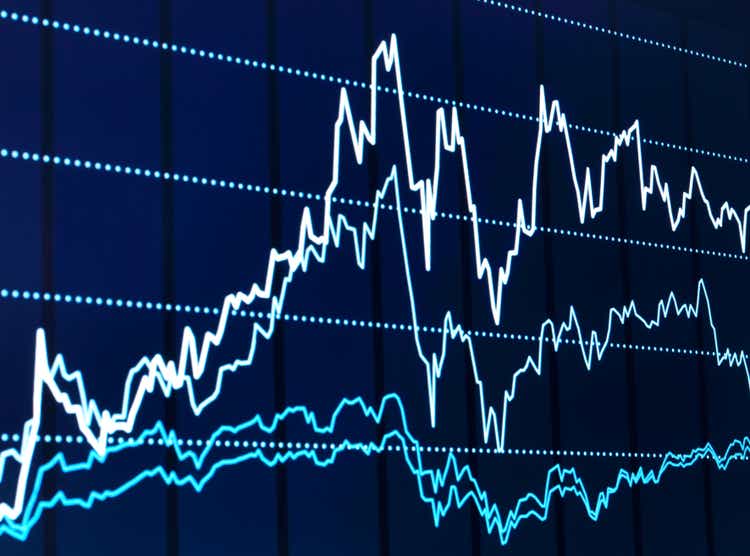 Despite a mixed performance for the overall markets during Tuesday's midday trading, the release of quarterly results provided notable trading fodder for many individual stocks. This included Gogo (NASDAQ:GOGO) and Progyny (PGNY), which surged in the wake of their respective quarterly results.
On the other side of the spectrum, AdaptHealth (AHCO) lost more than a quarter of its value after the firm issued disappointing results and a weak forecast.
In other news, Amarin (AMRN) surged following the results of a proxy battle.
Gainers
Gogo (GOGO) surged in midday trading following the release of its quarterly results, as Q4 results tops projections and the company issued a strong forecast. Shares of the provider of internet service on airplanes rose 15% on the day.
GOGO reported revenue of $108M, an increase of 17% from last year. Looking ahead, the company predicted a top-line figure of $440M-$455M, with adjusted EBITDA of $150M-$160M.
Progyny (PGNY) also advanced on earnings news. Shares of the insurance company, which focuses on fertility benefits, climbed 19% after the company's earnings and revenue exceeded expectations. The top-line total climbed 68% to $214M.
For 2023, the company predicted revenue of $1.00B-$1.03B. This would represent growth of 27%-31% compared to the previous year.
Amarin (AMRN) received buying interest after the company's largest shareholder won a proxy battle. Following a shareholder vote, Sarissa Capital Management had seven of its board nominees elected and the current chairman was replaced.
"While there is a lot of work to be done, we remain confident in our ability to leverage Vascepa's rare and highly beneficial profile to unlock tremendous value for all shareholders," Sarissa said in a statement. AMRN advanced about 11% in midday trading.
Decliner
The release of financial figures prompted selling in AdaptHealth (AHCO). The home medical equipment company reported a GAAP loss for Q4, disappointing analysts, who were looking for a profit.
The company also trimmed its full-year guidance, saying it now expects a top-line figure of $3.16B-$3.24B. Analysts were looking for a total of around $3.26B. Hurt by the earnings news, AHCO plummeted 27% in midday trading.
To track Wall Street's best- and worst-performing stocks throughout the session, head to Seeking Alpha's On The Move section.