Kohl's stock crashes as markdowns spark sharp margin contraction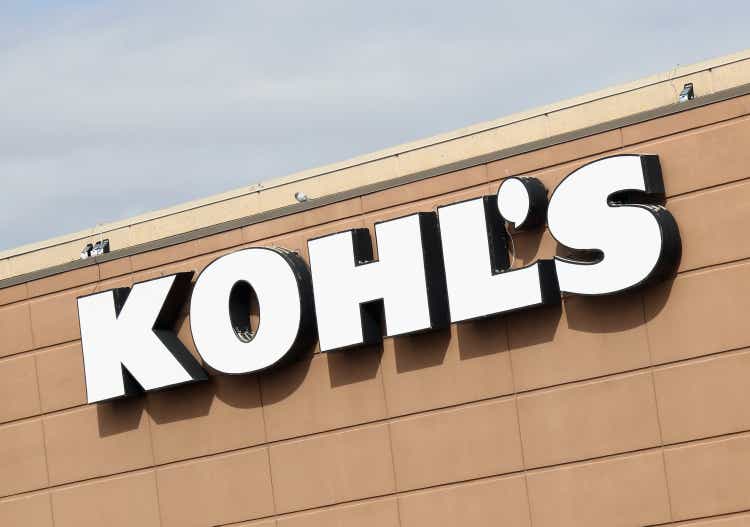 Kohl's Corporation (NYSE:KSS) stock slid more than 10% in premarket trading after posting a surprise quarterly loss.
For the fourth quarter, the company posted a $2.49 loss per share, missing expectations by a stunning $3.46. A report of $6.02B in revenue also came up narrowly short of estimates while a 6.6% decline in comparable sales for the quarter was steeper than the 4.71% consensus estimate.
Gross margins contracted 10.2% from the prior year quarter due to clearance markdowns and persistent cost inflation. Promotional activity was cited as driving 7.5% of the margin contraction.
"Kohl's fourth quarter results reflect meaningful proactive measures we took to better position the business for 2023, as well as sales pressure driven by the ongoing persistent inflationary environment," CEO Tom Kingsbury commented. "We are refining our strategy and re-establishing merchandise disciplines with a customer-centric focus across the organization. I am confident that our efforts will drive improved, and more consistent, sales and earnings performance over the long-term."
Moving forward into 2023, the company anticipates a 2% to 4% decline in net sales as compared to 2022. Diluted earnings per share are expected to range from $2.10 to $2.70 for the year ahead, well below the $3.20 consensus. Management expects capital expenditures to range from $600M to $650M as the company seeks to expand its Sephora partnership and restock shelves. Merchandise inventory closed the year up 4% from 2021.
Share of the Wisconsin-based retailer fell 11.59% in premarket trading on Wednesday.
Dig into the details of the print.