Activist Elliott nominates slate of directors for Salesforce board - report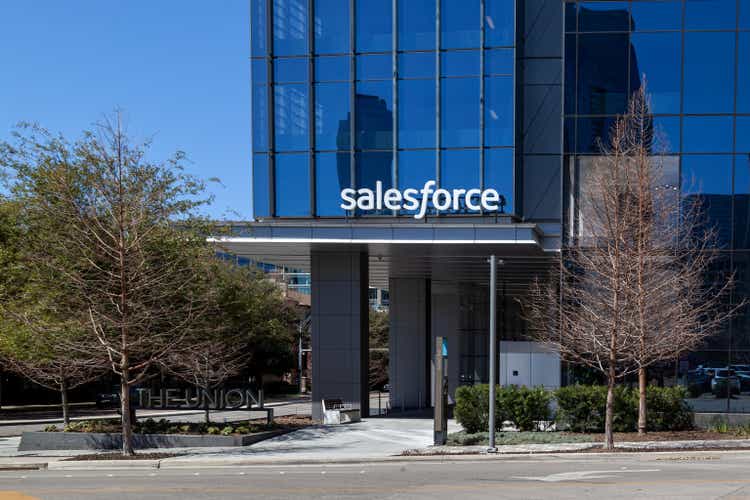 Activist Elliott Management nominated a slate of directors for the Salesforce (NYSE:CRM) board.
It's not clear if two or three board candidates were nominated, according to CNBC's David Faber, who cited people familiar. The nomination window closes on March 14. Jesse Cohn, who runs the activist practice at Elliott, is likely one of the nominees.
The report comes after CNBC said earlier this month that Elliott may reach an agreement with Salesforce (CRM) that could avoid a proxy fight. Elliott and Salesforce had been engaged in "serious" negotiations, according to CNBC's Faber at the time.
Elliott Management was said to be preparing to nominate a slate of directors for the Salesforce (CRM) board, according to a WSJ report last month that Elliott had accumulated a multibillion dollar investment in Salesforce.
Salesforce (CRM) last month announced it was adding three new independent directors to its board as it faced pressure from several different activist investors. Salesforce said it was adding Mason Morfit, CEO of and chief investment officer of activist investor ValueAct, to its board.
Salesforce (CRM) is scheduled to report Q4 results after the close on Wednesday.