TikTok sets one-hour screen time limit for teens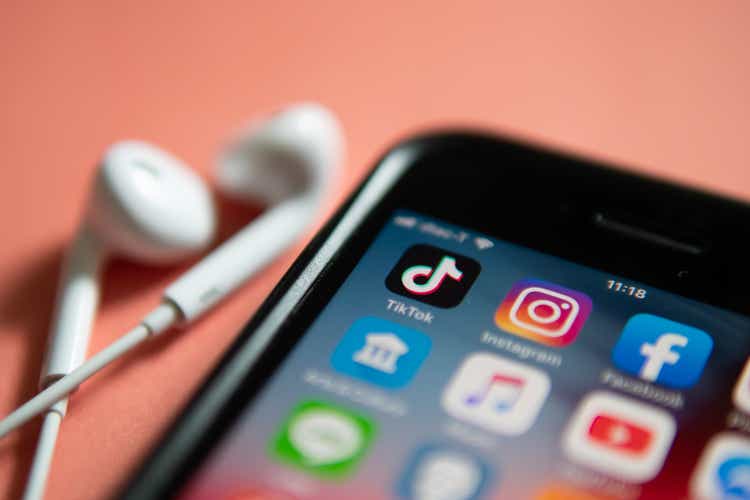 TikTok is setting a limit of 60 mins for users under 18 years old, in an attempt to curb the amount of time teens spend using the app.
Despite the new feature, users can still switch off this setting depending on their willingness. When the 60 minute limit is reached, the teens will be prompted to enter a passcode to activate additional scrolling time. They can also choose to disable this feature entirely, but if they do so - and spend more than 100 minutes a day on the app - they'll be prompted to set a new limit.
Children under 13 will also have a 60 minute limit, although a parent or guardian will need to set or enter a passcode to allow them an additional 30 mins.
Owned by Chinese company ByteDance (BDNCE), TikTok has been subject to scrutiny by lawmakers, parents, and mental health advocates regarding the app's role in mental health struggles among teens.
TikTok claims its new prompts have increased the use of screen time management tools by 234% during the feature's first month of testing. These prompts also include an inbox notification each week that recaps their screen time, making users more vigilant about their usage.
More recently, in order to avoid the European concerns of the app spying or influencing users on behalf of Chinese authorities, TikTok built two new data centers in Europe.
TikTok parent ByteDance (BDNCE) is additionally facing a probe from the Committee on Foreign Investment in the U.S. over national security concerns. Some are even calling more extreme measures. See the recent post - Senator Bennet asks Apple, Google CEOs to ban TikTok from app stores.