Dow, S&P 500, Nasdaq rally on sign of hope for Fed pivot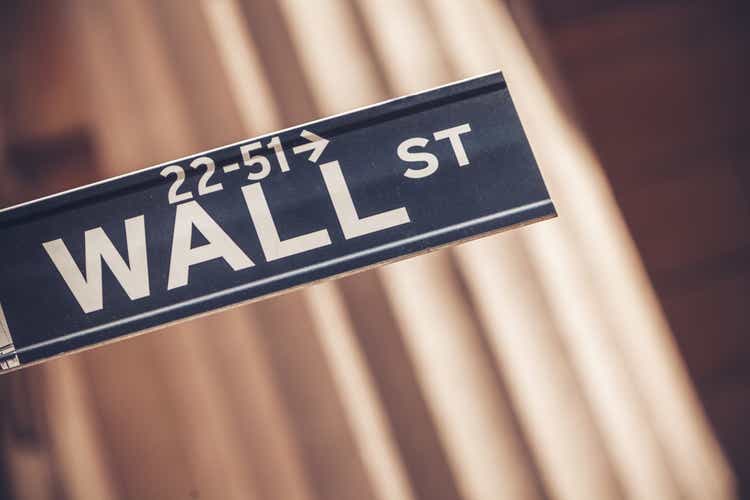 Gaining traction in the middle of the day amid comments from a Federal Reserve official that were perceived as dovish, the major U.S. equity averages finished higher on Thursday. This allowed the S&P 500 and Nasdaq to halt a two-session slide.
The Nasdaq Composite (COMP.IND) closed +0.7%, the S&P 500 (SP500) finished +0.8% and the Dow (DJI) ended +1.1%. The Dow received an extra boost from strong earnings from Salesforce (CRM).
After two days of losses, the S&P 500 advanced 29.96 points to end at 3,981.35. Meanwhile, the Nasdaq concluded trading at 11,462.98, climbing 83.50 on the day. Helped by the CRM earnings, the Dow Jones rose 341.73 points to close at 33,003.57.
Nine of the 11 S&P sectors rose in the broad-based, balanced rally. Utilities was a standout, climbing by 1.8%. Consumer Staples, Real Estate, Materials, Info Tech and Industrials all posted gains of between 1.2% and 1.3%. Energy and Consumer Discretionary posted modest slides.
"Today's market action was unusual. After dovish comments from Atlanta Fed President Bostic, investors started to bet on a faster-than-expected pivot," analyst Leo Nelissen of BN Capital told Seeking Alpha. "However, while the market rose, bonds weakened, and the dollar strengthened. That is not what a dovish market looks like."
Nelissen added: "It is highly likely that markets will change their opinion as persistently high inflation continues to force the Fed to stick to its strategy to quickly reduce inflation – by any means necessary. After all, the government is looking at much higher interest expenses in the years ahead, putting discretionary spending in danger. There is no room for error. Hence, it's one of these days where investors need to take dovish comments with a grain of salt."
Stocks showed uncertainty early in the session, continuing the cautious trading that has marked the past few weeks, as investors worried that the Fed would need to keep its hawkish stance longer than previously thought.
These concerns got some early fuel from Thursday's economic reports. Initial jobless claims unexpectedly slipped to 190K, suggesting ongoing strength in the labor market. Meanwhile, a separate report showed that unit labor costs rose a larger-than-expected 3.2% in Q4.
However, stocks rallied during the middle of the day after Atlanta Fed President Raphael Bostic offered a ray of hope for monetary policy. He said that the central bank could be in a position to pause rate hikes this summer.
Selling dominated the bond market early in the day. By the close of the stock market, the 10-year yield (US10Y) was up 8 basis points to 4.087, but the 2-year yield (US2Y) only edged up 1 basis point to 4.90%.
Among active stocks, Silvergate (SI) dropped nearly 58% after the crypto-focused financial institution announced a delay of its annual report filing and several high-profile partners backed away from the company.