Nordstrom posts mixed earnings amid moves to cut inventory overhang, Canada exit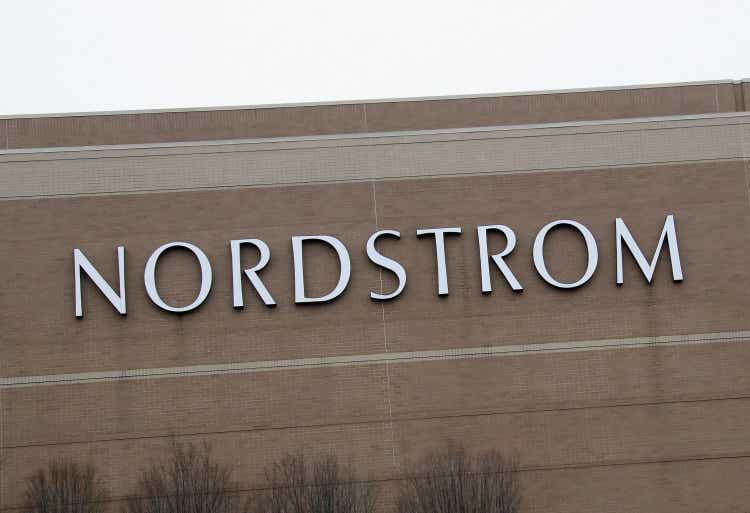 Nordstrom (NYSE:JWN) posted a mixed earnings report on Thursday evening, but reined in inventory levels that had persistently pressured margins in 2022.
For the fourth quarter, the Seattle-based department store chain notched $0.74 in earnings per share, $0.07 above consensus estimates. Meanwhile, $4.32B in revenue came up only $10M short of expectations. Gross profit as a percentage of net sales fell 5.25% year over year to 33.2% as markdowns were utilized to clear excess inventory.
"We took decisive actions to right-size our inventory as we entered the new year, positioning us for greater agility amidst continuing macroeconomic uncertainty. We also made the difficult decision to wind down operations in our Canadian business," CEO Erik Nordstrom said. "As we enter fiscal 2023, we are focused on enhancing the customer experience, improving Nordstrom Rack performance, increasing inventory productivity and continuing to advance our supply chain optimization initiatives."
Inventory at the close of 2022 was down 15.2% as compared to the end of 2021 despite a 4.1% decrease in sales volume from the prior year. The trimming of the inventory overhang is expected to help improve margins moving forward in 2023. The exit from Canada is also expected to improve profits moving forward given the region's drag on the overall business since the expansion into the country starting in 2014.
"While the incremental markdowns in the second half impacted our margins, we are better positioned for a stronger 2023," Chief Brand Officer Pete Nordstrom said. "Our actions have given us increased flexibility to react more quickly to changing customer demand and provide the newness and fashion our customers love."
Management expects revenue to decline from 4% to 6% versus 2022, driven in significant part by the wind down of Canadian operations. Full-year earnings per share are expected to range from $1.80 to $2.20 on an adjusted basis, suggesting upside to the $1.93 analyst consensus.
Shares of Nordstrom (JWN) marked a modest decline in Thursday's extended session.
Read more on the details of the quarter.