Why did Silvergate tank today? Stock hits record low on potential going concern risk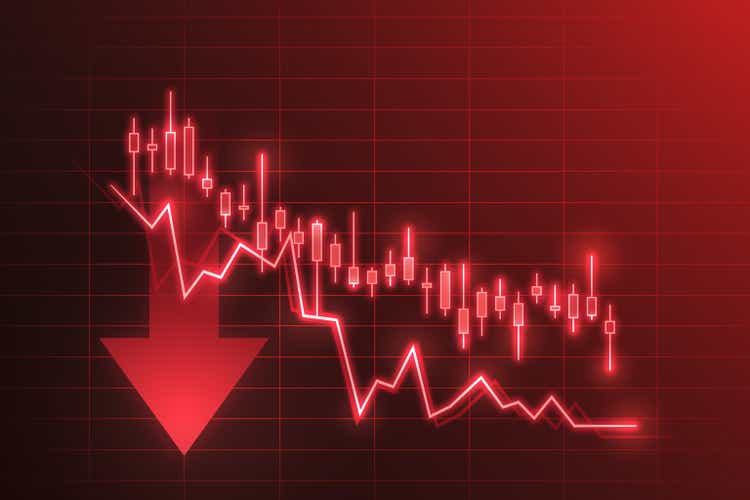 Silvergate Capital (NYSE:SI) plunged 58.2% to an all-time low on Thursday after the cryptocurrency-focused bank delayed filing its annual report as it needs time to assess additional losses, impact of regulatory scrutiny and its ability to continue as a going concern.
This led to multiple sell-side downgrades and pushed other crypto companies to end services associated with the bank.
Coinbase (COIN) said it will no longer accept or initiate payments to or from Silvergate (SI). Galaxy Digital (OTCPK:BRPHF), stablecoin issuer Paxos Trust and crypto exchange Bitstamp will stop accepting or initiating payments via the bank.
The development also dragged ETFs tied to the crypto sector.
SA contributor Bram de Haas sounded the alarm bells, advising investors to get out of Silvergate (SI) as soon as possible.
Silvergate (SI) ended Thursday's session 57.7% lower, with the shares seeing a near sixfold increase in trading volumes as investors fled the stock in droves. Over 57.1M shares changed hands during intraday trading, compared with average trading volume of ~9.6M.
On the other hand, bitcoin (BTC-USD) and ether (ETH-USD) eked out small gains, propped by risk-on sentiment across broader markets.