Economic growth takes a back seat to defense spending in China's new budget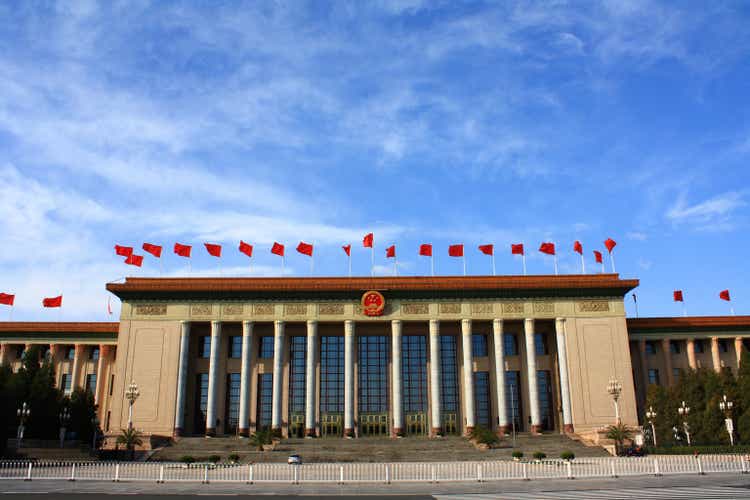 China's National People's Congress convened its annual parliamentary gathering over the weekend, setting a GDP growth goal of "around 5%" for 2023 to mark its lowest target in over three decades.
Perhaps unsurprisingly, China's defense spending will rise by 7.2% - or by nearly $230B - which is greater than its economic growth objective, and ahead of its 5.7% increase in general public expenditure. The figures will be on radar of lawmakers on Capitol Hill, with U.S. defense spending in focus amid budget cut talks on the debt ceiling.
Tensions are also continuing to escalate between the world's largest economies as the Biden administration reportedly prepares a new program that could prohibit American investment in certain sectors in China. The executive order would cover private equity and venture capital investments, centering around advanced semiconductors, quantum computing and artificial intelligence.
ETFs: FXI, KWEB, CQQQ, MCHI, ASHR, YINN, TDF, CHIQ, GXC, EWH, KBA, YANG, CXSE, CAF, CWEB, PGJ, KURE, CHIX, CYB