IAA drops as proxy advisers recommend Ritchie Bros. holders vote against deal (update)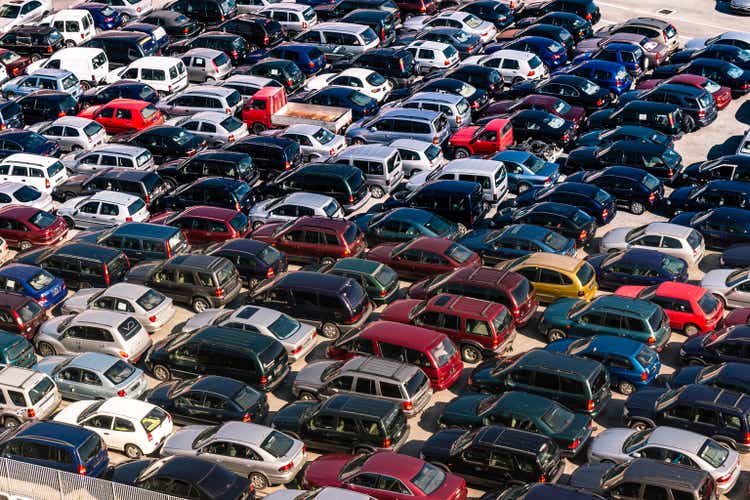 Update 11:30am: Adds Ritchie Bros. comment.
IAA Inc. (NYSE:IAA) fell 7.7% after proxy advisers recommended that Ritchie Bros. (NYSE:RBA) shareholders should vote against the company's planned takeover. Ritchie Bros. rose 4%.
Proxy adviser ISS and Glass Lewis recommended Ritchie Bros. holder vote against the planned takeover of IAA (IAA). The vote is scheduled for next Tuesday.
Ritchie Bros. responded in a statement on Monday that it "strongly" disagrees with the proxy advisor recommendations.
"The IAA transaction is expected to unlock substantial additional value that neither Ritchie Bros. nor IAA could achieve on its own, and we are confident in our ability to realize it," Ritchie Bros. said in the statement.
Ritchie Bros. (RBA) shares initially plunged 18% on the day the original $7.3 billion IAA deal was announced in November with some analysts questioning the transaction. In January, Ritchie Brothers (RBA) sweetened its offer for auto salvage company IAA (IAA) with a larger cash component as Starboard Value LP made a $500 million investment in RBA.
"The potential risks associated with this transaction appear to outweigh the potential upside articulated by the board," ISS said in its report, according to Reuters.
RBA holders Janus Henderson, Luxor Capital and Eminence Capital have come against the deal, while IAA holder Ancora has supported it. Franchise Partners and Eagle Asset Management, which together own ~8% of Ritchie Bros. (RBA) shares, are supportive of the transaction.
News of the proxy recommendations was earlier reported by Reuters.
On Friday one of Ritchie Bros. (RBA) top 15 holders, Vontobel Asset Management, said it supported the company's planned purchase of IAA Inc. (IAA) as the proxy services were poised to opine on the deal.