Hawkish comments from Fed's Powell send Dow, Nasdaq, S&P 500 sharply lower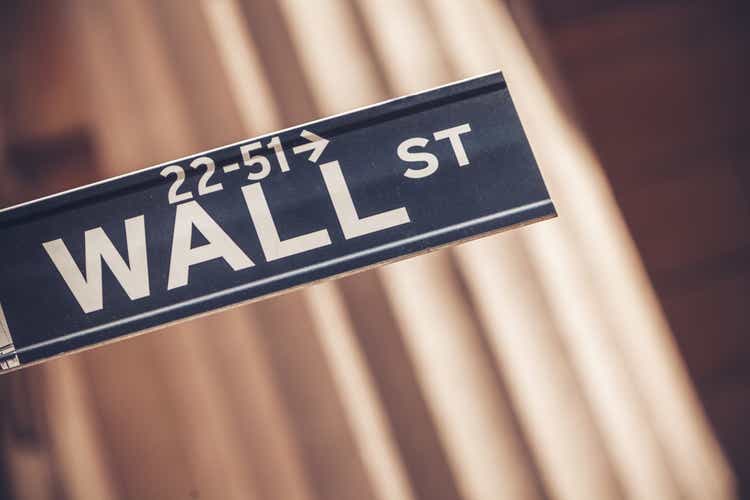 Hawkish comments from Federal Reserve Chair Jerome Powell sparked Wall Street selling on Tuesday, as hopes further dimmed that the central bank would be able to halt its interest rate hiking in the near future.
The Nasdaq Composite (COMP.IND) closed -1.3%, the S&P 500 (SP500) ended -1.5% and the Dow (DJI) finished -1.7%.
The Dow Jones led the major averages lower, dropping 574.98 points to close at 32,856.46. The S&P 500 fell 62.05 points to end at 3,986.37 and the Nasdaq retreated 145.40 point to finish at 11,530.33.
All 11 S&P sectors ended in the red. Financials and Real Estate led the way lower, with each posting a decline of at least 2.5%. Consumer Staples was the only market segment to show a loss of less than 1%.
"Chairman Powell's testimony reminded markets that the Fed is hell-bent on pushing inflation to its elusive 2% target rate using its primary monetary policy tool, the Fed Funds Rate," analyst Andrew Hecht told Seeking Alpha. "Even though inflationary pressures are a supply-side economic issue, the central bank seems willing to trade a recession to lower inflation."
Hecht added: "While the central bank has been consistent, markets have been fighting the Fed. The realization that rates will continue to rise caught up with markets on Tuesday."
In his regular semi-annual testimony before Congress, Powell said that "inflationary pressures are running higher than expected." He added that this "suggests that the ultimate level of interest rates is likely to be higher than previously anticipated."
With the latest remarks from Powell, the market is now pricing in a nearly 71% chance that the Fed will raise its key rate by 50 basis points at its next policy meeting, set to take place later this month. The odds skyrocketed from a day ago, when the chance stood at around 31%.
Just last month, the market perceived less than a 10% chance of a 50-basis-point move. However, a series of hot inflation statistics, signs of ongoing strength in the economy, and a steady flow of hawkish remarks from Fed officials has convinced Wall Street that the central bank will once again get more aggressive about raising interest rates.
The Powell testimony sent the 2-year yield (US2Y) sharply higher, rising 12 basis points to 5.02%. As a result, the 2-year yield topped 5% for the first time since 2007.
Trading in the 10-year (US10Y) was more muted, with the yield ticking down 1 basis point to 3.97%. During the day, the spread between the two yields reached the deepest inversion since September 1981.
Among active stocks, Rivian Automotive (RIVN) posted a double-digit percentage decline, dragged down by a planned $1.3B offering of convertible notes.