Walgreens' $54M contract with California to be canceled over abortion pill access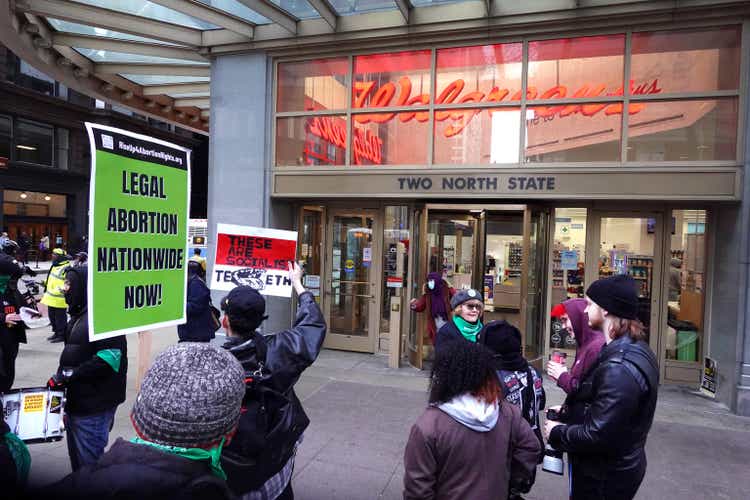 California will cancel a $54M contract with Walgreens Boots Alliance (NASDAQ:WBA) over the company's decision not to sell abortion pills (Mifepristone) in certain states, Governor Gavin Newson said.
The contract provides specialty prescription drugs, primarily to the

California Department of Corrections and Rehabilitation and its correctional healthcare system.

The contract expires April 30.
In a tweet on Wednesday, Newsom added, "We're serious about not investing in companies that cave to the extremist agenda of the @GOP."
Newsom said earlier in the week that the state was "done" with the company as it decided not to distribute Mifepristone in 20 states where Republicans are threatening legal action.
Walgreens' senior director of external relations said, "We are deeply disappointed by the decision by the state of California not to renew our longstanding contract due to false and misleading information."
The spokesman added that after FDA certification, Walgreens plans to dispense mifepristone in any jurisdiction where it is legally permissible to do so, consistent with federal and state laws.