Selloff in financials sends Dow, Nasdaq, S&P 500 sharply lower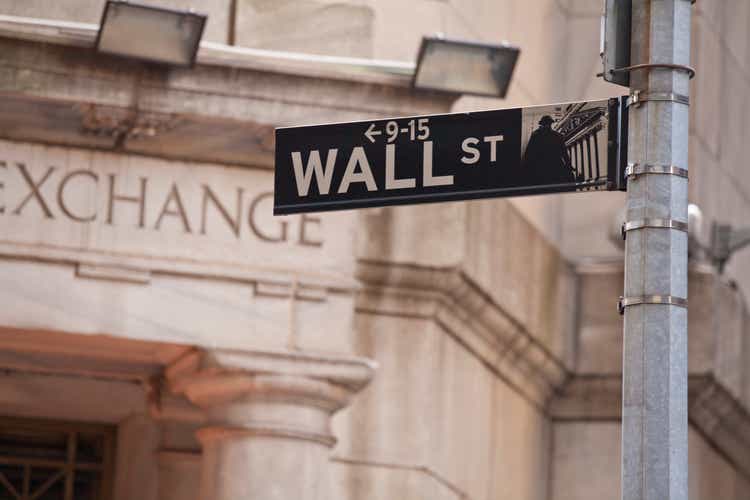 Stocks dropped on Thursday, resuming the downward momentum that marked trading earlier in the week. An initial attempt at a rally gave way to renewed selling during the middle of the day, led by an aggressive slide in financial stocks.
Worries about the impact of higher interest rates have weighed on the major U.S. equity averages lately. Investors are now looking ahead to a key employment report due out on Friday.
The Nasdaq Composite (COMP.IND) closed -2.1%, the S&P 500 (SP500) finished -1.9% and the Dow (DJI) ended -1.7%.
The S&P 500 concluded trading at 3,918.32, a slide of 73.69 points on the day. The Nasdaq dropped 237.65 points to finish at 11,338.35 and the Dow Jones slumped 543.54 points to end at 32,254.86.
All 11 S&P sectors contributed to Thursday's retreat. Financials represented the vanguard of the decline, falling by more than 4%. Real Estate, Materials, Consumer Discretionary and Communication Services all fell more than 2%. Consumer Staples was the only market segment to drop by less than 1%.
"The Federal Reserve's actions have consequences. After markets failed to break out earlier this year, we're now dealing with a return to the realization that inflation is sticky while economic growth is weakening," analyst Leo Nelissen of BN Capital told Seeking Alpha. "Not only is the Fed forced to combat inflation, but it's also expected to do it quickly."
Nelissen added: "Over, the next 12 months we'll see 40% of government debt maturing, leading to a surge in anticipated interest payments. As a result, the risk/reward balance for equities is shifting, particularly given that the equity risk premium is at its lowest point since 2009."
Wall Street received a boost at the start of trading from a higher-than-expected initial jobless claims reading, which showed that the number of Americans filing for first-time unemployment benefits rose to 211K. An increase in layoffs suggested the labor market could be cooling, potentially removing a crucial inflationary pressure.
However, the early advance quickly dissipated, with stocks declining steadily through the much of the rest of the day. This added to a retreat seen earlier this week, when Federal Reserve Chair Jerome Powell issued hawkish remarks.
Elsewhere in the financial markets, buyers dominated fixed-income trading, sending yields lower. The 2-year yield (US2Y) dropped back below 5%, sliding 16 basis points to 4.90%. Meanwhile, the 10-year Treasury yield (US10Y) dipped 5 basis points to 3.92%.
Among individual stocks, SVB Financial Group (SIVB) cratered about 60% after announcing a balance sheet restructuring and lowering its forecast.