Bank stocks tank after SVB Financial repositioning rattles investors
Mar. 09, 2023 4:17 PM ET
SVB Financial Group (SIVBQ), BKX, SICP, BK, STT, C, WFC, JPM, BAC, SBNY, FRCB, FR
By:

Liz Kiesche,

SA News Editor
123 Comments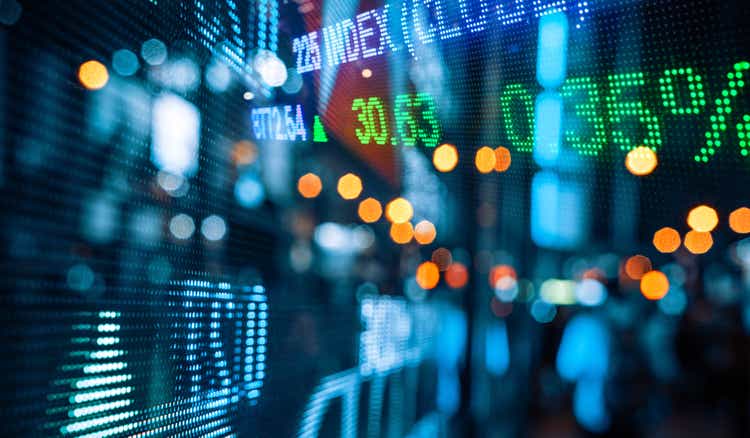 Banks stocks slid on Thursday after one venture capital-linked bank unexpectedly took dramatic action to bolster its liquidity and a crypto-related bank decided to liquidate.
The finance sector was the biggest decliner among S&P 500 industry group, dropping 4.1%. And the KBW Bank Index (BKX) sank 7.7%.
SVB Financial (NASDAQ:SIVB) stock plunged 60% after repositioning its balance sheet to increase its asset sensitivity as it expects interest rates to stay higher for longer. In the process, it sold off almost all of its available for sale (AFS) securities and plans to sell at least $1.75B of new equity to bolster its liquidity. It also reduced Q1 guidance. As a result, Moody's cut its credit ratings.
First Republic (NYSE:FRC), which is also struggling cash burn from reduced deposits from startups, tumbled 17%.
Separately, crypto-friendly Silvergate Capital (NYSE:SI) decided late Wednesday to wind-down operations and liquidate Silvergate bank as its operations took a hit from crypto exchange FTX's collapse.
Shares in Signature Bank (NASDAQ:SBNY), which in Q4 announced it's intentionally reducing digital asset banking deposits due to challenging crypto environment, fell 12%.
The drama, particularly at SVB Financial (SIVB), rattled bank stocks across the spectrum. "The 'SIVB Moment' (is) not fully indicative of industry, but affects sentiment," said Wells Fargo analyst Mike Mayo.
Bank of America (NYSE:BAC) stock fell 6.2%, JPMorgan Chase (NYSE:JPM) -5.4%, Wells Fargo (NYSE:WFC) -6.1%, and Citigroup (NYSE:C) -4.1%.
Mayo points out that larger banks, with more diversified funding, are better positioned to weather a recession. "We favor larger banks which have more diverse funding without the same type of extra funding from corporate deposits and/or hot money of selected players," he wrote in a note to clients. He also sees trust banks, such as State Street (NYSE:STT) and Bank of New York Mellon (NYSE:BK), as more resilient as their not as exposed to credit risk.
In January, SA contributor Bram de Haas said concerns about SBNY exiting the crypto industry were overblown.