Global semiconductor industry billed $41.3B in January 2023, down 5.2% compared to December 2022 total of $43.6B and down 18.5% Y/Y according to Semiconductor Industry Association (SIA).
Region-wise M/M sales: Americas -7.9%, Europe +0.6%, and Japan -2.1%, Asia Pacific/All Other -2.7% and China -8%.
Region-wise Y/Y sales: Europe +0.9%, Japan +0.7%, Americas -12.4%, Asia Pacific/All Other -19.5%, and China -31.6%.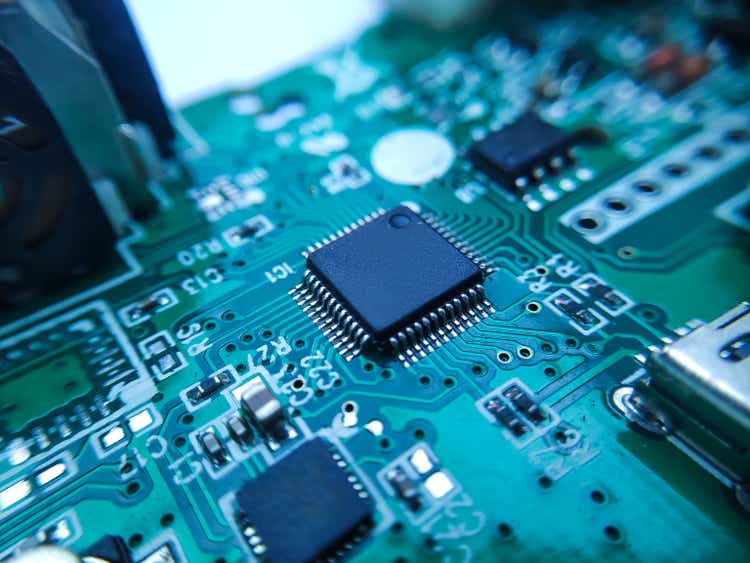 "Despite record-high sales in 2022, the global semiconductor market cooled considerably during the second half of the year, and that trend continued during the first month of 2023. Despite the current short-term cyclical downturn, the long-term outlook for the semiconductor market remains strong due to the ever-increasing role of chips in powering the critical technologies of today and tomorrow." commented John Neuffer, SIA president and CEO.
A look at 2022 semiconductor sales figure and more insight.
More in contributor reports: 'Semiconductors Winners And Losers At The Start Of 2023'
Quick look at last year January sales figure.
Top Semiconductor ETFs include: VanEck Semiconductor ETF (SMH); iShares Semiconductor ETF (SOXX); SPDR S&P Semiconductor ETF (XSD); Invesco Dynamic Semiconductors ETF (PSI); ProShares Ultra Semiconductors (USD); First Trust Nasdaq Semiconductor ETF (FTXL).
Top semiconductor names: Intel (INTC); Micron Technology (MU); Texas Instruments (TXN); Qualcomm (QCOM); NXP Semiconductors (NXPI); Microchip Technology (MCHP); Applied Materials (AMAT)