SVB Financial's attempts to raise capital failed; in talks for sale - report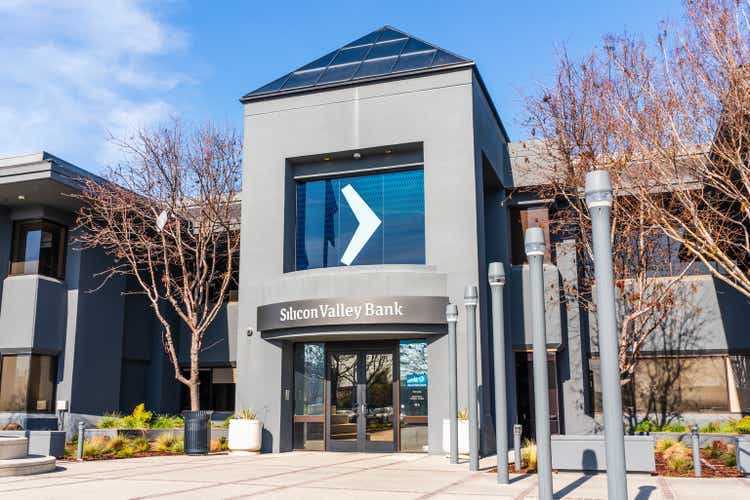 SVB Financial (NASDAQ:SIVB) has failed in attempts to raise capital, and has started talks to sell itself, CNBC reported Friday, citing unnamed sources.
The news comes after the parent of Silicon Valley Bank announced a repositioning of its balance sheet and sought to sell $1.75B of common and preferred stock to bolster its liquidity. Many of the bank's customers are venture capital-banked customers, which have been hurt by slower VC activity.
The company his hired advisers to explore a potential sale, and large financial institutions have shown interest in a purchase, CNBC's David Faber said.
The capital raise and effort to increase liquidity spooked investors, sending SIVB stock down 60% on Thursday. In early Friday trading, it has plunged 63% more. The turmoil is spilling over into banking stocks, in general, with the KBW Bank Index (BKX) sliding 3.9%.
Late Thursday, SVB Financial (SIVB) CEO Greg Becker, on a conference call with clients, advised them to "stay calm."
Also, as venture capital firms began to pull their money from the bank, hedge fund billionaire Bill Ackman said a highly dilutive government preferred bailout should be considered.
Earlier, SVB Financial (SIVB) turmoil prompts sell-side analysts to steer clear.