Sen. Elizabeth Warren, Democrats unveil bill to repeal Trump-era bank regulations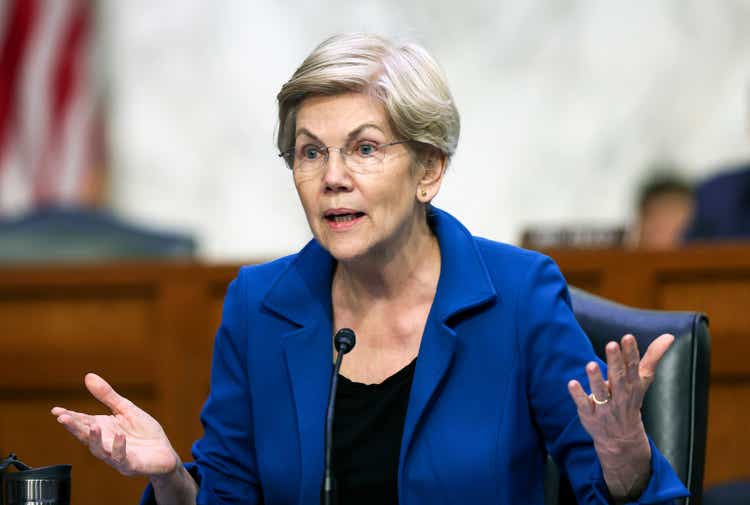 A group of Democrats led by Sen. Elizabeth Warren (D-MA) and Rep. Katie Porter (D-CA) proposed legislation to restore bank regulations that were undone by former President Donald Trump.
The legislation seeks to repeal a law passed on a bipartisan basis in 2018 that eased Dodd-Frank regulations on midsized banks by increasing the "too big to fail" threshold to $250 billion in assets from $50 billion, according to NBC News.
The Warren-Porter legislation would roll back the threshold that was originally established in 2010 pertaining to enhanced capital requirements.
The push for the reworked legislation comes after Silicon Valley Bank was closed on Friday by the Federal Deposit Insurance Corp., marking the first FDIC-insured institution to fail this year and the biggest bank failure since the 2008 financial crisis. Late Sunday New York state's Department of Financial Services also took possession of Signature Bank to protect depositors.
Also see SA contributor Lawrence Fuller's piece from Sunday entitled "Silicon Valley Bank - Crisis Averted."
Dear readers: We recognize that politics often intersects with the financial news of the day, so we invite you to click here to join the separate political discussion.