Credit Suisse stock plunges to record low as top investor rules out further support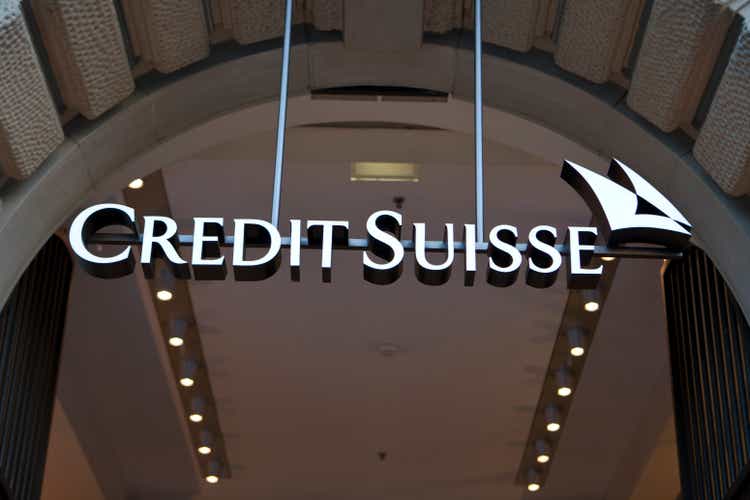 Credit Suisse (NYSE:CS) shares plunged around 18% premarket on Wednesday to a record low after the bank's top shareholder ruled out offering further financial assistance to the troubled lender.
Responding to Bloomberg's question on whether the bank was open to further injections if there was another call for additional liquidity, Saudi National Bank Chairman Ammar Al Khudairy said, "The answer is absolutely not, for many reasons outside the simplest reason which is regulatory and statutory." The Saudi investor has seen value of its holding in the Swiss lender plummet in months.
On Tuesday, Credit Suisse (CS) released its annual report for 2022, stating that it had identified "material weakness" in its reporting procedures and was developing a remediation plan to address the same.
The material weakness referred to the bank's failure to maintain an effective assessment process to identify material misstatement risks in its financial statements.
The bank is amid a series of scandals that has hurt investor and consumer confidence. The cost of insuring the bonds of Credit Suisse (CS) against default is approaching a concerning level, with traders reportedly seeing prices of as high as 1,200 basis points on one-year senior credit-default swaps Wednesday morning.
Shares have continued their downward trajectory in the past four sessions, falling 13% over the last five days.
SA Quant system rates the stock as "Sell" since Feb. 28, 2023 in contrast to Wall Street analysts' rating of "Buy"