Money market funds attract $108B worth of new capital on the week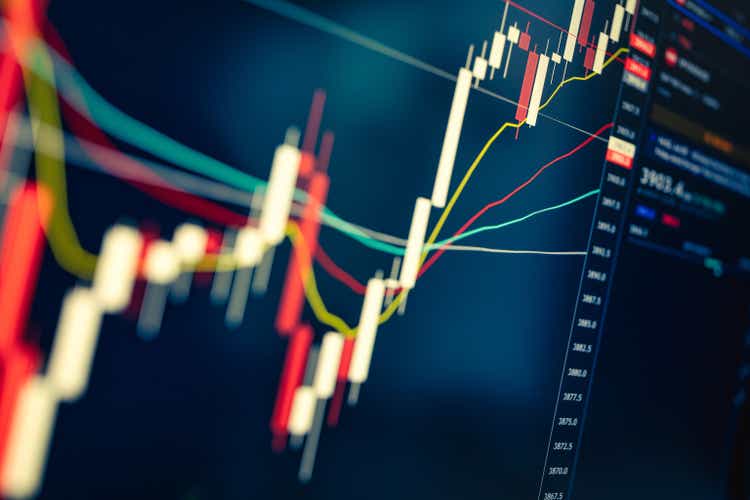 For the third straight week investors were net buyers of fund assets which included both exchange traded funds and traditional funds. For the week ending March 15th, market participants pumped $88.4B of net capital into the fund market.
At the top of the leaderboard were money market funds as they took in $108B on the week. At the same time, equity funds lost $17.7B, taxable bonds took back $1.5B, and tax-exempt fixed income funds witnessed outflows of $461M.
Equity ETFS gave back $11.9B on the week, which signified the area's third week of outflows in four. At the top of the list included the world's largest ETF in the SPDR S&P 500 ETF (NYSEARCA:SPY) which handed back $8B. Next in line was the Energy Select Sector SPDR ETF (NYSEARCA:XLE), as it lost $1B on the week.
On the flip side, the SPDR S&P Regional Banking ETF (NYSEARCA:KRE) attracted the most significant cash at $1.4B, while SPDR Gold Trust (NYSEARCA:GLD) came in second as it pulled in $501M.
The fixed income exchange traded fund leaders were headed by the SPDR Bloomberg 1-3 Month T-Bill ETF (BIL) which pulled in $2.5B and the iShares 7-10 Year Treasury Bond ETF (IEF) as it brought in $1.2B.
On the other side, the fixed income ETFs that lost the largest amount of weekly capital were the SPDR Bloomberg High Yield Bond ETF (JNK), which took back $627M, followed by JPMorgan Ultra-Short Income ETF (JPST) which lost $472M.
Data is per the latest Refinitiv Lipper fund-flow weekly report.
In broader financial news, U.S. stock futures treaded water on Friday, dipping marginally, amid lingering banking concerns.