TikTok's 'moment of truth' is coming and the fallout could spread far and wide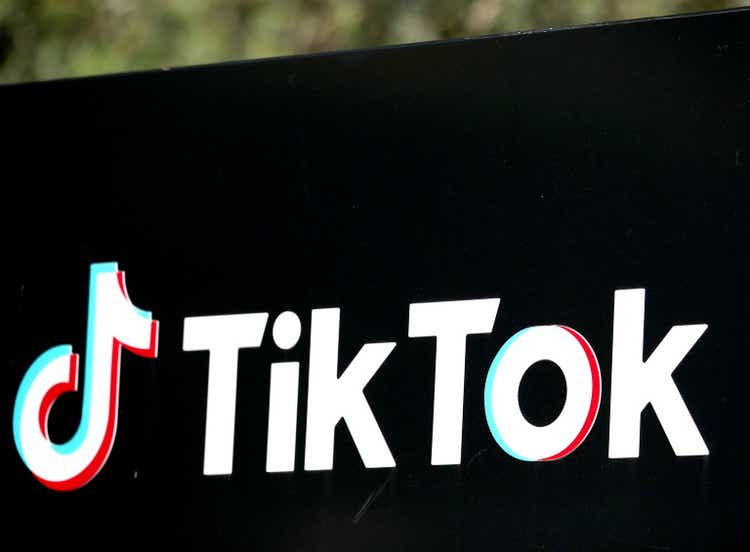 The scrutiny of ByteDance's (BDNCE) TikTok has increased in recent days as legislators around the world have ordered the social network removed from governmental devices and U.S. lawmakers have threatened to ban the app outright on national security concerns.
Whatever happens with TikTok, its "moment of truth" is likely to happen sooner than later and the fallout of any decision could be wide-reaching, investment firm Wedbush Securities said.
Analyst Dan Ives likened the political pressure on TikTok that's coming from the Biden Administration and the Committee on Foreign Investment to a "deja vu moment," akin to the pressure it faced from the Trump Administration.
American-Sino relations have become frostier in recent years, and TikTok is caught in the middle of this tug of war between the world's two foremost superpowers.
"This is a very complex situation as ByteDance's ownership of TikTok and the golden jewel algorithm at the center of this security debate is a hot button issue that would not necessarily be solved just by a spin-off or sale of the assets," Ives wrote in an investor note.
Earlier this week, TikTok CEO Shou Zi Chew reiterated those thoughts, stating a sale would not address U.S. security concerns.
The fears stem from the U.S. government's concern that the Chinese Communist Party could demand TikTok hand over data on its U.S. users.
If a ban were to happen, it would also significantly alter the advertising market. TikTok reportedly held a data security summit with advertisers in recent weeks, according to The Information. However, some of the attendees were not completely won over by TikTok's assurances, the news outlet added, citing sources.
It's possible advertisers could cut spending on the platform and consider other options for their spending if an outright ban occurs.
Media reports have recently suggested TikTok is reviewing its options, going so far as to look at deals it considered during the Trump Administration, including the option of Oracle (NYSE:ORCL) partnering with Walmart (WMT) for a TikTok takeover.
In late 2022, fresh concerns over TikTok emerged from the Biden Administration, leading to a delay in a deal with the company over its data security. The new concerns included how TikTok would share information with the algorithm that figures out what videos to show its users, as well as the level of trust lawmakers would place in the company.
As part of the deal, TikTok would store its American data only on U.S.-based servers, most likely run by Oracle (ORCL), as opposed to its own servers in Singapore and Virginia. In addition, Oracle (ORCL) would monitor TikTok's algorithms over content recommendations on concerns over Chinese government interference.
The deal would also see TikTok create a board of security experts who report to the U.S. government.
TikTok said in June that it would route all of its U.S. traffic through Oracle's (ORCL) cloud technology infrastructure to better secure the information of its U.S.-based users.
Ives said the partnership with Oracle (ORCL) was designed to wall off "this data and giving the US government comfort around access to consumer data being blocked into the Chinese and Beijing," but concerns have increased since and are not likely to abate anytime soon.
TikTok CEO Chew is set to testify before Congress on March 23, an event that Ives believes will be "closely watched."
If TikTok and ByteDance (BDNCE) decide to fight the U.S. government on what it requires for the app to stay in the country, it's likely that any ban would boost Snap (NYSE:SNAP) and Meta Platforms (NASDAQ:META), Ives added, echoing thoughts put forth by other analyst, including Ronald Josey, of Citi.
However, Ives went a step further and said a ban would "significantly increase" tensions between China and the U.S., especially in light of the "brewing Cold Tech War" that is playing out in software and semiconductors.
"This is all a game of high stakes poker and clearly the Beltway is putting more pressure on ByteDance to strategically sell this key asset in a major move that could have significant ripple impacts," Ives explained.
Last week, Senate Intelligence Committee Chairman Mark Warner introduced a bipartisan legislation aimed at policing the threat of technology from "adversarial" nations, a move pointed at a potential ban of TikTok.