Stopping Novo Nordisk's Wegovy, Ozempic may lead to regaining weight - report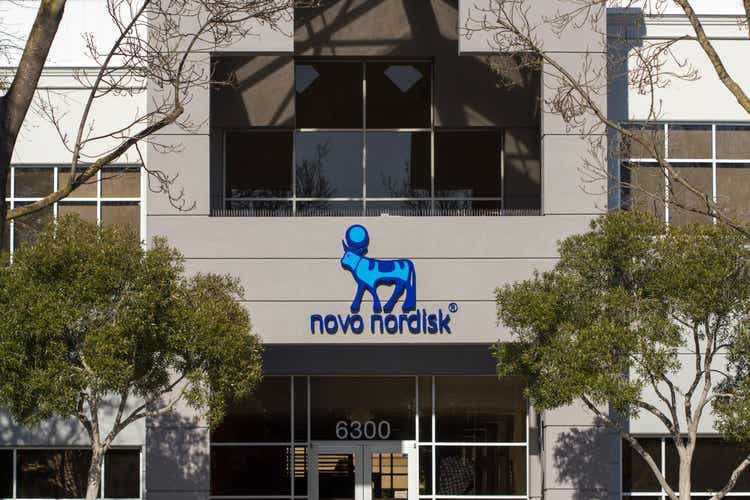 Patients taking Novo Nordisk's (NVO) weight loss drug Wegovy run the risk of regaining their original body weight in about five years if they discontinue the drug, CNBC reported citing Karin Conde-Knape, Novo's senior vice president of global drug discovery.
Similar weight regain has been seen in Novo's other drug Ozempic, as per studies, the report added.
Ozempic and Wegovy have the same main drug ingredient called semaglutide. But Wegovy is available in certain higher doses.
According to the Denmark-based company, rates of weight gain after stopping the therapies would vary depending on the person.
"As long as you're keeping your intake the same, your output the same, you're able to control your weight. But if you go out of this, you will immediately start to come back," said Conde-Knap.
According to data, most people will regain majority of their weight within five years of discontinuing Wegovy, and about 50% of their weight after 2-3 years.
Some people may gain more weight after discontinuing the medicine than what they initially lost, Conde-Knape noted.
Conde-Knap said that this effect is linked to how the medicines work as they imitate a hormone called GLP-1, which signals the brain when a person is satiated, or full. The therapies can also control which types of food individuals crave.
However, Conde-Knap, said that GLP-1 does not rewire the person's neural networks to set a new body weight setpoint. Thus any weight loss may not be permanent.
"But what is critically important is that definitely you need to stay," said Conde-Knape.
Novo noted that the company needs to probe more and carry out more trials to understand what leads to these rates of weight gain.