China, Brazil agree to cooperate on semiconductors as geopolitical worries continue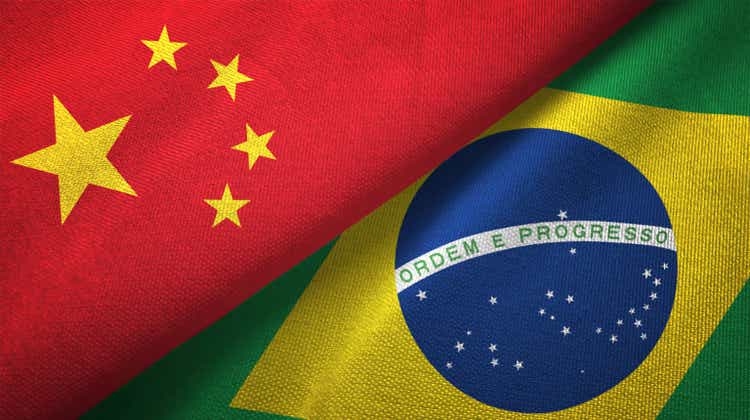 The Chinese and Brazilian governments on Friday signed a number of memorandum of understandings, including one designed to see both countries cooperate on semiconductors.
Celso Amorim, the foreign policy advisor of Brazilian President Luiz Inacio Lula da Silva, told Reuters that the South American nation would not stop a semiconductor factory in the country. Instead, they will work together to advance the technology.
Lula met with Chinese President Xi Jinping this week to enhance cooperation between the two countries on a number of issues, including monitoring the Amazon and 5G technology.
The deepening of ties between China and Brazil comes at a tumultuous time for the Chinese semiconductor industry, as the Biden Administration and other countries have worked to curb its power, citing national security fears.
In September, Republican lawmakers warned Apple (AAPL) against the possible usage of memory chips from Yangtze Memory Technologies for the iPhone. Apple (AAPL) said it was exploring the idea and that the chips would only be used in Chinese iPhones.
Following the criticism, Apple (AAPL) shelved the idea.
Subsequently, it was reported in December that Japan and the Netherlands had agreed in principle to join the U.S. in cracking down on exporting semiconductor equipment machinery.
Since then, South Korea has also reportedly joined the consortium to stop the rise of China's chip industry.
This past August, the U.S. Chips and Science Act was signed into law by President Biden, providing domestic support for the semiconductor industry. Taiwan Semiconductor (NYSE:TSM) is currently building a plant in Arizona - set to open in 2024 - while Intel (NASDAQ:INTC) is working on building a manufacturing plant in Ohio.
Following the passage of the legislation, Taiwan Semiconductor (TSM) announced in February that it would increase its investment in the Arizona plant by up to $3.5B, having already tripled its original investment in the region to $40B.
Related tickers: Intel (INTC), Taiwan Semiconductor (TSM), AMD (AMD), Nvidia (NVDA), Samsung (OTCPK:SSNLF)