Speaker Kevin McCarthy seeks $1.5T debt limit boost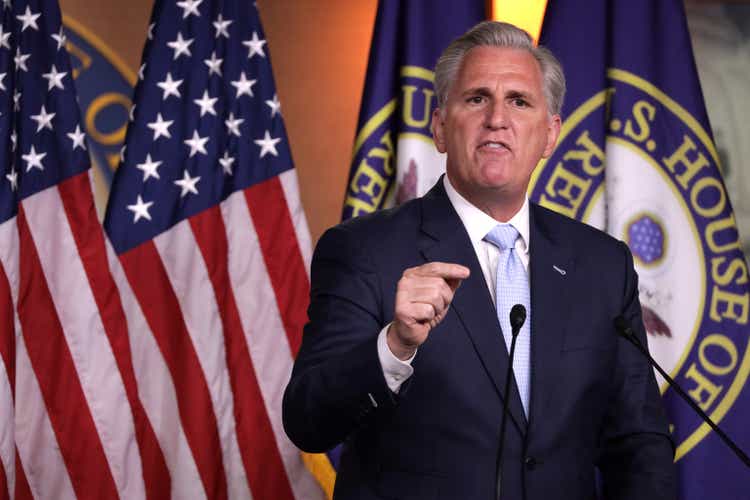 House Speaker Kevin McCarthy introduced a bill on Wednesday proposing raising the $31.4T debt ceiling by $1.5T along with limiting federal spending. That would be enough to avert a default until March 31, 2024, at the latest.
The Limit, Save, Grow Act, which is set to undergo a House vote next week, is estimated to cut budget deficits by $4.5T over the next 10 years, he said in a speech on the U.S. House floor.
The legislation would reduce discretionary spending by $130B, bringing it back to 2022 levels, and future spending growth would be capped at 1% a year for the next decade. In addition, unspent Covid-19 funds would be pulled back, President Joe Biden's student loan forgiveness program would come to an end, and regulations on energy projects would ease.
"If Washington wants to spend more it will have to come together and find savings elsewhere just like every single household in America," said McCarthy, who needs the support of 218 Republicans to pass the bill. Without increasing or suspending the debt limit, the U.S. would default on its payment obligations in the summer.
"President Biden has a choice: come to the table and stop playing partisan political games, or cover his ears, refuse to negotiate and risk bumbling his way into the first default in our nation's history," he said.
Dear readers: We recognize that politics often intersects with the financial news of the day, so we invite you to click here to click here to join the separate political discussion.
More on the Debt Ceiling Drama