Equity Residential Q1 earnings, Q2 guidance in line with expectations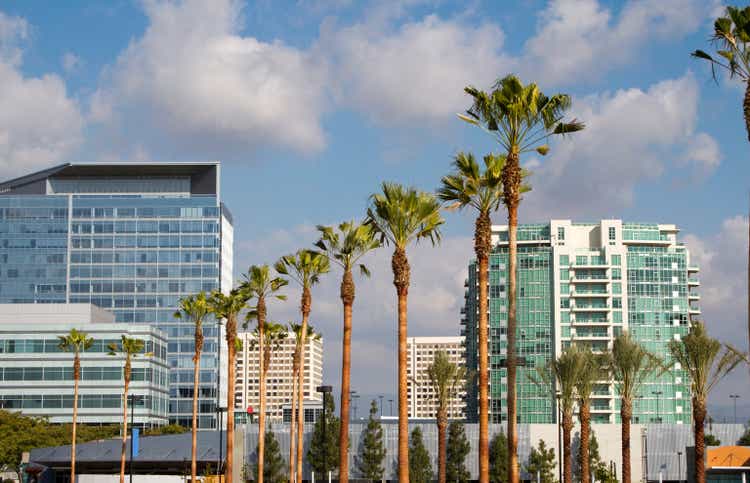 Apartment REIT Equity Residential (NYSE:EQR) on Tuesday reported Q1 earnings and issued Q2 guidance largely in line with expectations. It also maintained its 2023 guidance.
Q2 Normalized FFO per share is projected to be $0.91-$0.95 vs. consensus $0.94 and $0.87 in Q1, as the REIT expects higher residential same store net operating income and lower property damage from California rain storms.
Equity (EQR) reported Q1 normalized FFO per share of $0.87 vs. $0.77 in Q1 2022, and revenue rose 7.9% Y/Y to $705.09M.
Same store revenue grew 9.2% Y/Y and 0.7% sequentially, helped by continued healthy demand and fewer than anticipated delinquencies. Physical occupancy at residential same store properties was 95.9% vs. 95.8% in Q4 2022.
Same store expense growth was 7.2% Y/Y, due to repairs resulting from California storms and higher property-related legal and administrative costs. Despite this, Equity (EQR) believes it will still attain 4%-5% same store expense growth for 2023 as it expects fewer costs in H2.
Equity (EQR) noted that it is seeing better payment and move-out activity related to delinquent residents to date than earlier assumed.
More on Equity Residential
Equity Residential: High Coastal Exposure Has Hurt Investors
REIT Earnings Preview: When The Tide Goes Out
Equity Residential: Well Positioned Despite Its Coastal Exposure