O'Reilly Automotive edges Q1 expectations, raises full-year guide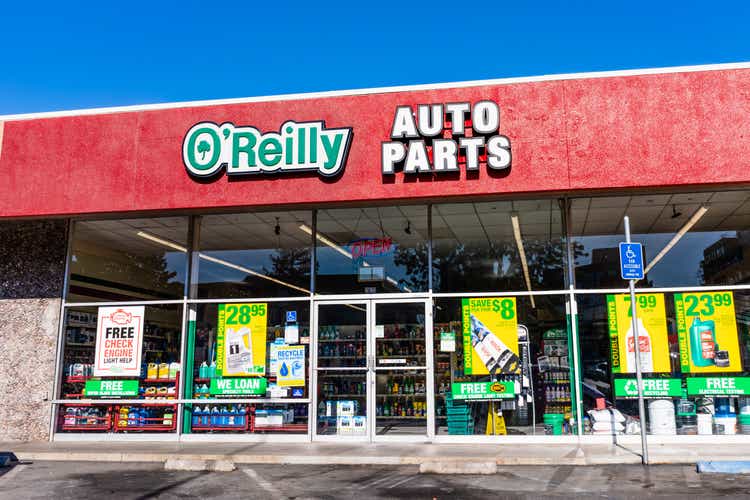 O'Reilly Automotive (NASDAQ:ORLY) stock was little moved after the bell despite a beat and raise on earnings.
Sales for the first quarter rose to $3.71B in Q1 while adjusted earnings per share rose to $8.28. Both figures beat consensus estimates, which stood at $3.58B and $8.03, respectively. A 10.8% jump in comparable sales for the quarter outpaced the 6.96% analyst expectation.
"Team O'Reilly's commitment to taking care of our customers drove another quarter of double-digit comparable store sales growth in our professional business, while also generating growth in DIY sales," CEO Greg Johnson said. "Our Team continues to execute our proven dual market strategy at an extremely high level, and we remain confident in their ability to out-service the competition and expand our market share."
Based on the strength of Q1, the company hiked full-year forecasts. Management now sees EPS ranging from $36.50 to $37, up from a prior forecast of $35.75 to $36.25. The company also maintained a 4% to 6% comparable sales guide and still sees total revenue ranging from $15.2B to $15.5B. The consensus revenue estimate for the year stands at $15.44B.
Shares edged modestly lower after the print.