FDIC proposes changes to deposit insurance system in wake of bank failures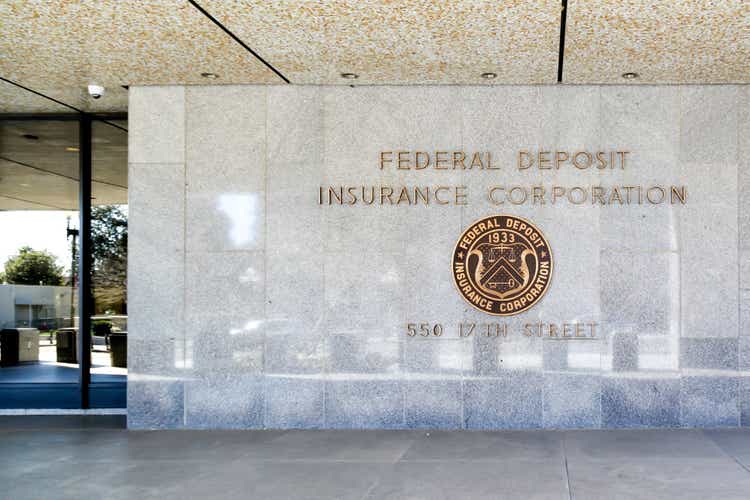 Following three bank failures in the past seven weeks, the Federal Deposit Insurance Corp. released on Monday an overview of the deposit insurance system and suggested three options for reform to address financial stability concerns.
"The recent failures of Silicon Valley Bank and Signature Bank, and the decision to approve Systemic Risk Exceptions to protect the uninsured depositors at those institutions, raised fundamental questions about the role of deposit insurance in the United States banking system," said FDIC Chairman Martin J. Gruenberg in a statement.
As it stands now, the FDIC caps deposit insurance at $250K account, regardless of whether that account is for an individual or a business. In one option, the regulator suggested targeted coverage that would offer different deposit insurance limits across account types; business payment accounts would have significantly higher coverage than other accounts.
It also suggested maintaining the current deposit insurance framework that provides insurance to depositors up to a specified limit, possibly higher than the current $250K limit. Another option would be to extend unlimited deposit insurance coverage to all depositors, it said.
While the proposed options would require Congressional action, some aspects of the report "lie within the scope of the FDIC's rulemaking authority," it said.
"Of the three options outlined in this report, the FDIC believes targeted coverage best meets the objectives of deposit insurance of financial stability and depositor protection relative to its costs," the FDIC said.
While the FDIC seized First Republic Bank (NYSE:FRC) over the weekend, the resolution and sale of assets to JPMorgan Chase (NYSE:JPM) protected all deposits, including uninsured ones, and didn't require a systemic risk exception.
More on the FDIC and the Bank Crisis: