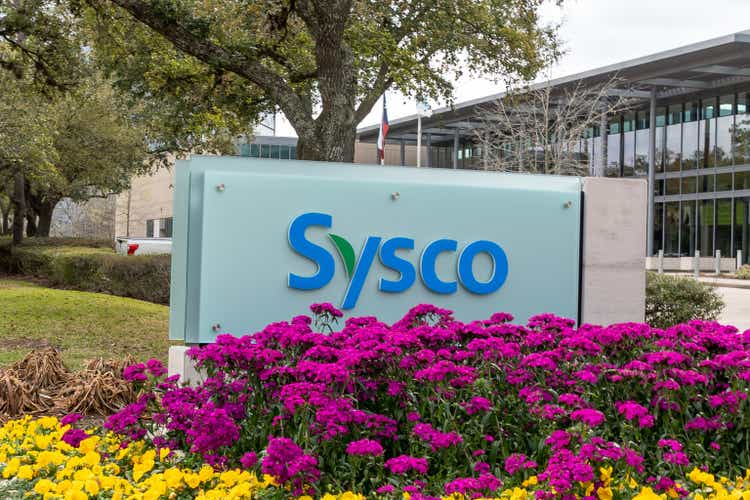 Sysco (NYSE:SYY) slipped in afternoon trading on Tuesday after beating estimates with a 11.8% year-over-year increase in FQ3 revenue to $18.9B, but falling short with its EPS mark.
Gross margin increased 35 basis points to 18.2% of sales. Product cost inflation was 4.9% at the total enterprise level, as measured by the estimated change in Sysco's product costs, primarily in the dairy and frozen categories. The increase in gross profit was primarily driven by higher volumes, as well as continued progress with effective management of product cost inflation and our partnership growth management initiatives. Adjusted operating expenses increased 9.3% to $228.3M. Adjusted EBITDA increased 19.0% to $899.7M during the quarter.
Sysco (SYY) reported a net debt to adjusted EBITDA ratio of 2.8. The food supplier noted that it returned over $359M of capital to shareholders in the quarter via $110M of share repurchases and $249M of dividends.
On the conference call, Sysco (SYY) execs said the company expects FQ4 to reflect a similar positive trend of gross profit dollar growth outpacing operating expense growth. The company was also said to remain on target to repurchase approximately $500M in shares this fiscal year. However, Sysco (SYY) also pointed to lackluster industry fundamentals, which may be impacting sentiment on the stock.
More on Sysco: