FAA updates air mobility blueprint for flying taxis
May 04, 2023 5:27 AM ET
Archer Aviation Inc. (ACHR), EVEX, JOBY, LILM, EVTL
BA, DAL, EADSY, UAL, AAL
By:

Yoel Minkoff,

SA News Editor
25 Comments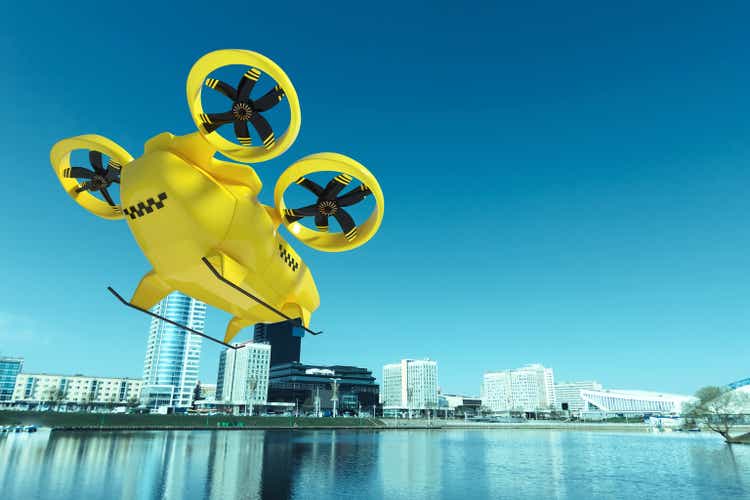 It may not be cloud cars or desert skiffs, but the FAA has some pretty bold plans that could soon bring Star Wars to life. According to an updated operational blueprint released by the agency, changes to airspace procedures would be made to accommodate flying taxis and new innovative aircraft. Other considerations to take into account include vertiports, existing infrastructure, travel routes and air traffic communication, which will all help usher in the next era of aviation.
What will the industry look like in 10 years? "I expect that we have air taxis at scale, especially in all of our major cities," Acting FAA Administrator Billy Nolen said at The Wall Street Journal's Future of Everything Festival. "If we've gotten it right from the regulatory framework, from the level of safety that the public expects, and if all that comes together, then it's a world that we only thought about as science fiction before that becomes science fact in the moment."
Traditional planemakers, like Airbus (OTCPK:EADSY) and Boeing (BA), as well as commercial carriers like American Airlines (AAL), Delta (DAL) and United (UAL), are pouring millions into the flying taxis, eVTOL prototypes and transportation partnerships. They are betting that the sector will one day shuttle passengers between airports and city centers, and could even help the airlines reach carbon-neutral targets. Other air mobility firms with skin in the game include Archer Aviation (NYSE:ACHR), Eve Air Mobility (NYSE:EVEX), Joby Aviation (NYSE:JOBY), Lilium (NASDAQ:LILM), Vertical Aerospace (NYSE:EVTL).
In a galaxy far, far way? The FAA expects to grant approval to the first air taxis as soon as next year, but it won't be easy becoming the chosen one. Prototypes in development will have to pass safety approvals, operating guidelines and airspace integration, while the flying public will have to embrace them as a safe alternative. The industry might also have to scale to make the price point affordable, and may eventually turn to pilot automation, with humans on the ground monitoring operations. "One risk, I am seeing with coverage of Urban Air Mobility or eVTOL names is that the disruptive technology is often equated to value creation while this is not the case," writes SA Investing Group Leader Dhierin Bechai.
More on flying taxis