Apple rises as Q2 results aided by iPhone strength, unveils $90B buyback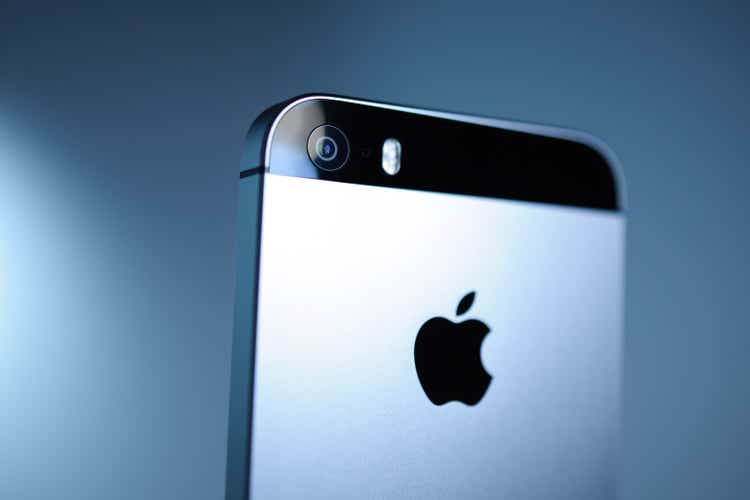 Apple (NASDAQ:AAPL) shares rose around 1% in extended-hours trading after the tech giant reported second-quarter results that topped muted analyst expectations, and unveiled a new $90B share buyback program.
For the quarter ending April 1, Apple (AAPL) earned $1.52 per share, flat year over year. Revenue was $94.84B, down 3% from $97.28B a year earlier. This was Apple's first quarterly revenue drop in almost four years. Revenue was helped by iPhone sales, which rose 1.5% year-over-year to $51.33B.
A consensus of analysts expected Apple (AAPL) to earn $1.43 per share and $92.84B in revenue.
Revenue related to wearables, home and accessories came in at $8.76B during the period, while Services revenue rose 5.5% year-over-year to $20.91B.
The Mac and iPad segments accounted for $7.17B and $6.67B, down 31% and 13% year-over-year, respectively.
Revenue from Greater China came in at $17.81B, down 2.9% year-over-year, as the company continues to deal with the fallout of COVID-19 lockdowns that ended late last year and the country returns to a more normal economic state.
In addition to the $90B buyback, Apple (AAPL) raised its quarterly dividend by 4.3% to 24 cents per share, up from 23 cents. The next payout to shareholders will come on May 18.
The company will host a conference call at 5 p.m. EST to discuss the results.
More on Apple's earnings results