Bank rout: Contagion fears, market manipulation or self-fulfilling prophecy?
May 05, 2023 4:00 AM ET
PacWest Bancorp (PACW), WAL, FHN, KRE
TD, IAT, SIVBQ, FRCB, SBNY, KBWR, DPST
By:

Yoel Minkoff,

SA News Editor
90 Comments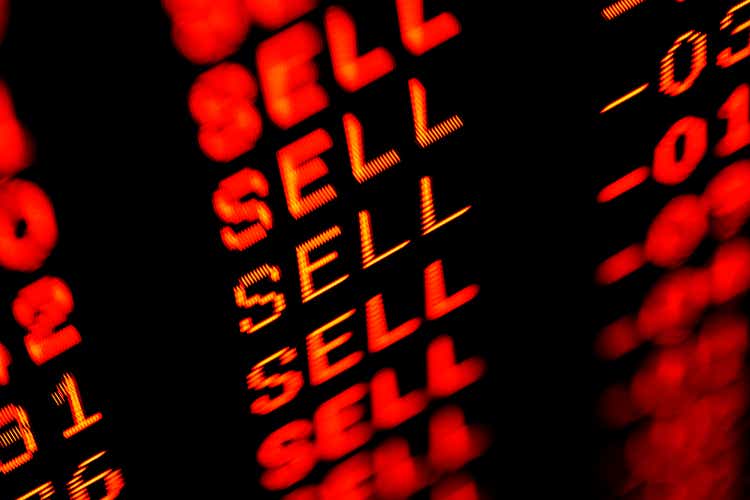 U.S. federal and state officials are looking into whether "market manipulation" has prompted the recent volatility in banking shares, according to Reuters, with short sellers raking in nearly $380M in paper profits on Thursday alone from betting against regional banks.
The brutal selloff saw PacWest (NASDAQ:PACW) and Western Alliance (NYSE:WAL) plunge 51% and 39%, respectively, as investors grew nervous about "strategic options," as well as the possibility of stockholder wipeout - similar to the ones that followed the collapse of Silicon Valley Bank (OTC:SIVBQ), Signature Bank (OTC:SBNY) and First Republic (OTCPK:FRCB). First Horizon (NYSE:FHN) also tumbled on Thursday after calling off its merger with TD Bank (TD).
"I can say the administration is going to closely monitor the market developments, including the short selling pressures on healthy banks," White House Press Secretary Karine Jean-Pierre declared. "I would have to refer you to the SEC on any possible actions, but certainly this is something that we're going to continue to monitor."
"We believe the banks are having their GameStop-like moment, where social media is amplifying non-traditional approaches to assessing solvency," countered Jaret Seiberg, analyst at TD Cowen. "This creates a self-fulfilling prophecy that pressures stock prices, which then leads to more questions."
Meanwhile, billionaire activist investors like Bill Ackman and Nelson Peltz are warning that more regional banks will fail unless deposit rules change, while the FDIC is looking to propose new payments on larger banks to replenish its deposit insurance fund.
More on the Regional Bank Crisis: