FeverTree Drinks denies it retained Morgan Stanley for strategic review (update)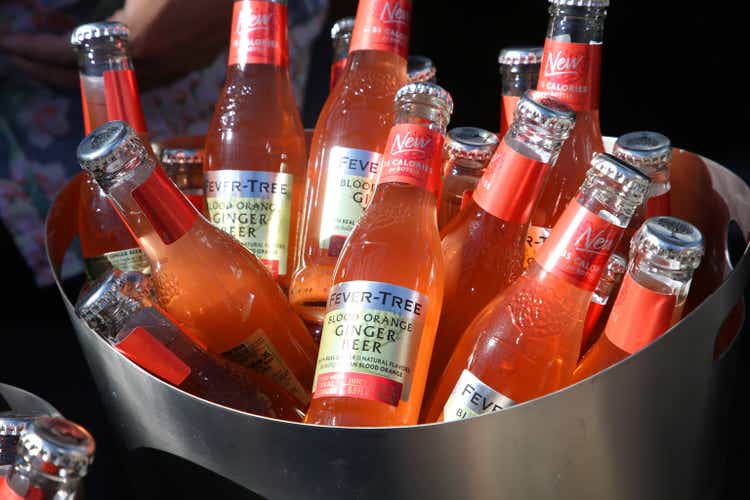 Update 10am: Adds FeverTree denial of earlier report.
FeverTree Drinks Plc (OTCPK:FQVTF) refuted a report that it retained Morgan Stanley to conduct a strategic review.
FeverTree (OTCPK:FQVTF) did hire Morgan Stanley for corporate brokering, replacing Numis, a FeverTree spokesman told Seeking

Alpha. The tonic maker hired MS due to its institutional relationships, especially as it focuses on growth in North America.

FeverTree

rose 7.4%

in London trading on Friday amid an earlier report from CTFN that it had hired Morgan Stanley for a strategic review.
FeverTree (OTCPK:FQVTF) was "available to be bought" last year, though other drinks players weren't interested, according to the CTFN report, which cited people familiar.
The report comes after a Betaville "uncooked" alert late last month speculated about a new round of takeover talks for FeverTree (OTCPK:FQVTF), sending the tonic maker's shares up 9.2% in London trading on April 26.
Also see SA contributor Welbeck Ash Research's piece from last month entitled "FeverTree: Quality Business But Not Today."