iCAD, Hologic gain after update on breast cancer screening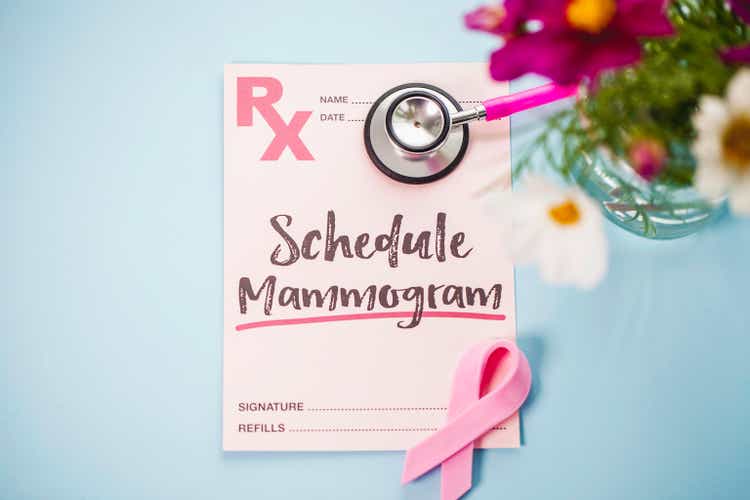 Cancer test makers iCAD (NASDAQ:ICAD) and Hologic (NASDAQ:HOLX) recorded sharp gains on Tuesday after the U.S. Preventive Services Task Force issued draft changes to breast cancer screening guidelines.
Per the proposed guidelines, the task force recommends all women undergo mammography screening

starting at age 40, ten years earlier than its previous recommendations.

Mammography is a method for early detection of breast cancer where companies such as iCAD (ICAD), Hologic (HOLX), GE Healthcare (GEHC) and Siemens Healthineers (OTCPK:SEMHF) operate.
The expert group, an influential player in public health recommendations, also advises women to continue breast cancer screenings every other year until they reach 74.
The draft recommendations are available for public comments until June 5, 2023.
More on iCAD and Hologic