Goodyear Tire stock jumps 20% as Elliott takes stake, pushes for board seats (update)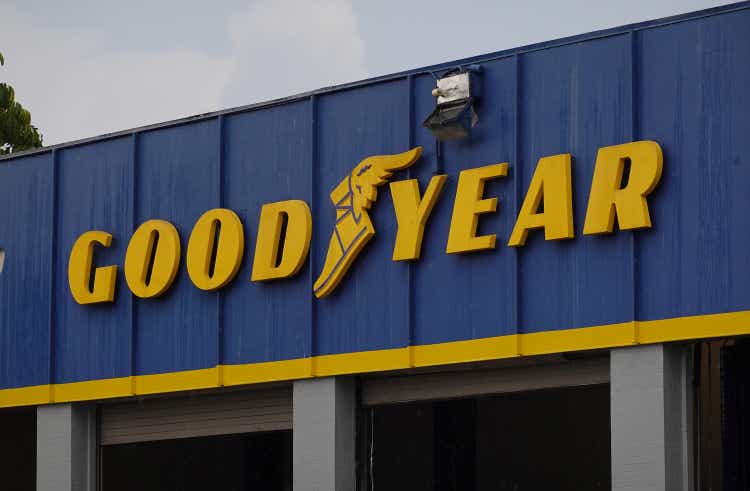 Update 12:20pm: Adds Goodyear comment.
Goodyear Tire (NASDAQ:GT) soared 20% after activist investor Elliott Investment Management reported a stake and plans to seek five board seats, as well as sale of its company-owned store network.
Elliott said it has an economic interest of 10% in Goodyear and wants the company to explore ways to monetize its Goodyear company-owned store network, according to a statement on Thursday. The famed activist hedge fund also wants the company to start an operational review and look to improve its margin.
Elliott, run by Paul Singer, believes, that the Goodyear (GT) could unlock more than $21 a share in value, or a 179% increase in its share price, if it goes forward with the investor's suggestions.
"It is an unfortunate fact for Goodyear and its investors that over the past decade, owning Goodyear stock has been a disappointment," Elliot portfolio managers Marc Steinberg and Austin Camporin wrote in a letter to Goodyear's (GT) board. "We believe the Company's poor stock performance is a direct result of its significant margin erosion, suboptimal go-to-market strategy and unfocused brand strategy, which have collectively led to a loss of investor confidence."
Goodyear (GT) said it plans to meet with Elliott and discuss its views about the tiremaker.
"We value input from our shareholders and regularly engage with them," Goodyear (GT) said in a statement on Thursday. "We are reviewing Elliott's recommendations, and we intend to meet with them to discuss their views in more detail."
Elliott argues that Goodyear's (GT) company-owned store network is worth nearly Goodyear's market capitalization given the multiples of auto aftermarket service businesses. The company could use proceeds to pay down debt, improving its balance sheet and financial flexibility. We estimate that a sale of these stores would generate an increase of more than $4 per share in the company's stock price.
Elliott also believes that a comprehensive review of Goodyear's SG&A costs could drive at least 114 basis points of margin improvement, while a redesign of Goodyear's go-to-market and brand strategies could drive an incremental 271 basis points of operating margin expansion. Together, these initiatives could create more than $16 per share of value to Goodyear.
Goodyear (GT) reported Q1 results a week ago.
More on Goodyear Tire