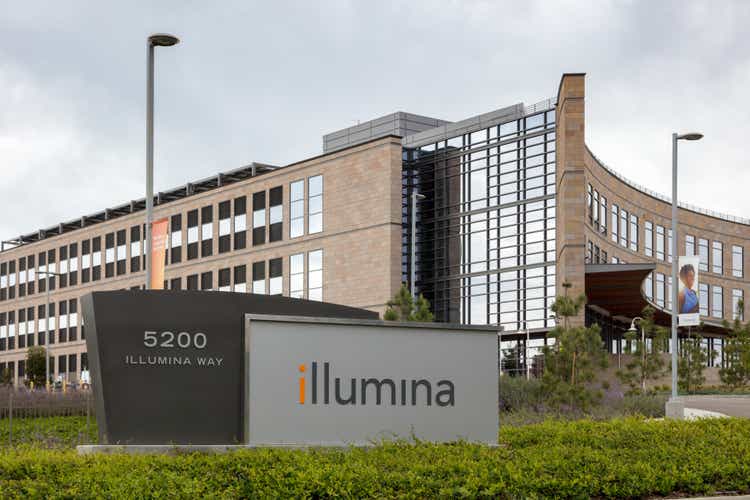 Carl Icahn's holdings such as Illumina (NASDAQ:ILMN) Southwest Gas (NYSE:SWX), and CVR Energy (NYSE:CVI) fell as his holding company, Icahn Enterprises (NASDAQ:IEP), fell 14% amid a short report earlier this month and a tweet from hedge fund billionaire Bill Ackman.
Illumina, which held a meeting where shareholders vote on Icahn-backed nominees on Thursday, plunged as much as 13%, before paring declines to 9%. Southwest Gas (SWX) fell 2.2%, while CVR Energy (CVI) dropped 9%.
Icahn Enterprises (IEP) shares have now declined 63% since the Hindenburg short report was released on May 1. The decline on Thursday comes amid a tweet from Ackman, that suggested the holding company could see additional downside, especially due to issues with margin loans.
Ackman suggested that Icahn's margin lender (s) may be "extremely concerned" with the current situation. Hindenburg, which said it's short the stock and IEP's bonds, originally raised concerns about margin loans in his report earlier this month, where he said IEP's NAV is "overvalued."
Other Icahn holdings include FirstEnergy (FE), Newell Brands (NWL), Bausch Heath (BHC) and Dana Inc. (DAN).
Icahn didn't immediately respond to a Seeking Alpha request for comment through his representative.
Reuters reported late Wednesday that Icahn is expected to win at least one seat on the Illumina (ILMN) board. Icahn nominee Andrew Teno won enough votes to get on Illumina's (ILMN) board, a company spokesman confirmed to Seeking Alpha