Eversource Energy to sell stake in offshore wind lease area for $625M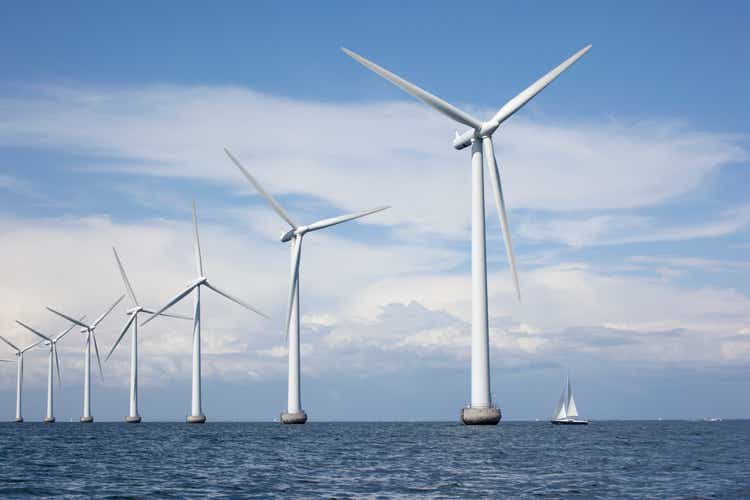 Eversource Energy (NYSE:ES) said Thursday it agreed to sell its 50% interest in a currently uncontracted wind development lease area of ~175K acres off the Massachusetts coast to Ørsted (OTCPK:DNNGY) for $625M in cash; Ørsted currently owns the other 50% share of the joint venture, including the uncommitted lease area.
As part of the agreement, the Danish company would buy contracts and leases for strategic port facilities and other assets.
The company also entered into a binding letter of intent with Ørsted (OTCPK:DNNGY) to use part of the proceeds from the lease area sale to provide tax equity for the South Fork offshore wind project through a new tax equity ownership interest.
South Fork construction began in early 2022, with commercial operation expected in late 2023.
Eversource (ES) said it expects Q2 2023 results will include a related non-recurring after-tax impairment charge of $220M-$280M.
Eversource (ES) also confirmed it is advancing the sale of its existing 50% interest in three contracted offshore wind projects jointly owned with Ørsted (OTCPK:DNNGY) - South Fork Wind, Revolution Wind, and Sunrise Wind - and it anticipates an announcement by the end of June.
The company reaffirmed guidance for full-year adjusted earnings of $4.25-$4.43/share, in line with $4.36 analyst consensus estimate, and long-term EPS growth rate of "solidly in the upper half" of 5%-7% from a FY 2022 base of $4.09/share.
More on Eversource Energy: