Ellington Financial to acquire Arlington Investment to boost scale, liquidity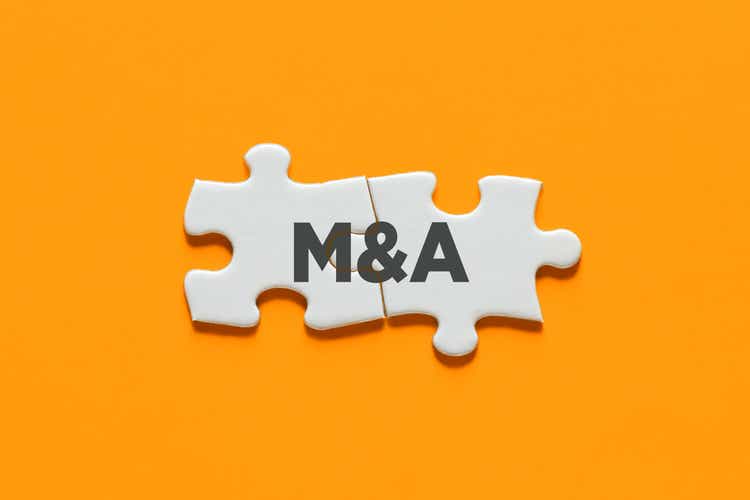 Mortgage REIT Ellington Financial (NYSE:EFC) has agreed to acquire Arlington Asset Investment (NYSE:AAIC), another mortgage REIT, in a deal that should increase scale and liquidity, the companies said Tuesday.
In addition, Arlington's (AAIC) portfolio aligns well with Ellington Financial's and its relatively low leverage should offer the opportunity to enhance returns by deploying additional capital in EFC's targeted asset classes, they said.
"We believe that the benefits of this acquisition include greater operating efficiencies, a larger market capitalization, and attractive long-term unsecured debt and preferred equity capital," said Ellington Financial (EFC) CEO Laurence Penn.
Under terms of the agreement, Ellington (EFC) will issue 0.3619 share of EFC for each share of Arlington (AAIC) common stock held, or ~11.7M EFC shares in total. Arlington stockholders will also get $3M in cash, or $0.09 per share, to be contributed by Ellington Financial's external manager.
The closing stock prices for Ellington Financial and Arlington on May 26, 2023 imply an offer price of $4.77 per share, representing a 73% premium to Arlington's share price on Friday, and a 15% discount to diluted tangible book value per share as of March 31, 2023.
Arlington Asset (AAIC) stock surged 50% Tuesday premarket trading and Ellington Financial (EFC) stock dipped 3.7%.
The acquisition is expected to add to Ellington Financial's (EFC) earnings in 2023 and to its book value within a year of closing. They also expect to improve operating expense efficiency by spreading fixed expenses over a larger equity base.
Upon completion of the deal, expected in Q4 2023, Ellington Financial (EFC) is expected to have pro forma equity capital base of more than $1.5B. Based on the closing price of EFC's common stock on May 26, the stimated pro forma market capitalization of the combined company would exceed $1.0B.
In March, SA analyst Pacifica Yield considered Ellington Financial's 16.7% yield paid monthly as risky.