Equity Residential boosts 2023 guidance, helped by strong demand in New York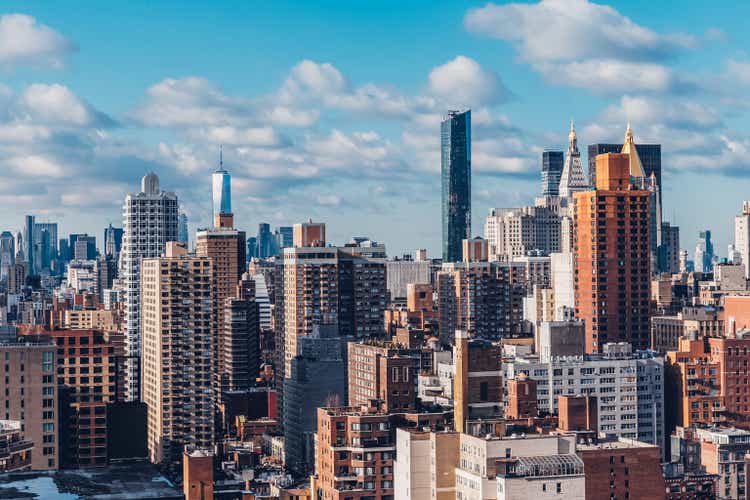 Equity Residential (NYSE:EQR), an apartment REIT focused mostly in coastal markets, increased its 2023 earnings guidance due to strong demand for apartments, particularly in New York, and lower than previously anticipated delinquency in southern California.
"We are also benefiting from

limited new apartment supply in most of our markets as well as the high prices and low availability of single family housing in these markets," said CEO Mark J. Parrell.

The company now expects 2023 normalized FFO per share of $3.73-$3.83, compared with its previous outlook of $3.70-$3.80. The average analyst estimate for EQR's 2023 normalized FFO is $3.75.
Equity Residential's (EQR) 2023 same-store net operating income is expected to rise 6.0%-7.0% from 2022, up from its previous guidance of 4.75%-6.25%.
Its guidance for 2023 same-store revenue growth increased to 5.5%-6.25% from its previous range of 4.5%-6.0%.
Same-store physical occupancy is now expected to be 96.0%, down from its prior guidance of 96.2%.
In April, Equity Residential's (EQR) Q1 earnings came in line with the average analyst estimate.