General Motors makes a $1B commitment to next-gen ICE vehicles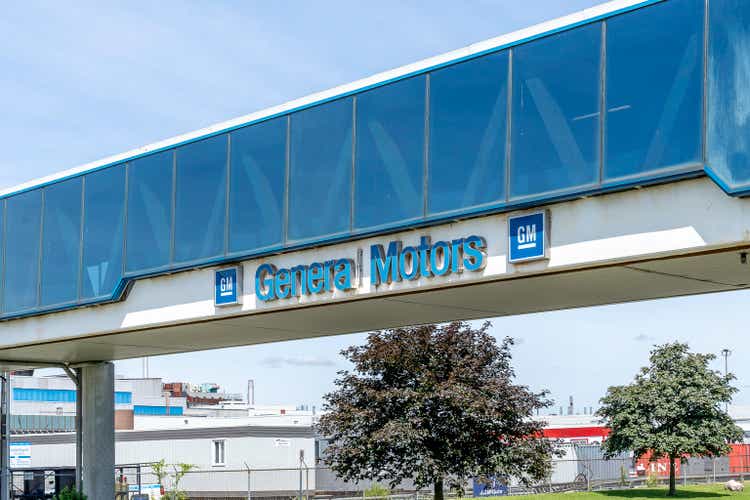 General Motors Company (NYSE:GM) announced plans on Monday to invest more than $1B in two of its manufacturing sites in Flint Michigan.
The Detroit automaker plans to prepare the Flint Assembly and Flint Metal Center plants for production of the next-generation internal combustion engine heavy-duty trucks. The investment is seen enabling GM to strengthen its industry-leading full-size truck business.
General Motors (GM) said the investment bolsters its U.S. manufacturing operations, which include more than 50 assembly, stamping, propulsion and component plants and parts distribution centers nationwide. It also said to highlight the company's commitment to continue providing customers a strong portfolio of ICE vehicles for years to come.
GM will invest $788M to prepare the Flint Assembly plant to assemble next-generation ICE HD trucks. Plant updates will include a body shop building expansion, general assembly conveyor expansion, and new tooling and equipment. At the Flint Metal Center, GM will invest $233M for new stamping dies to support production of GM's next-generation ICE HD trucks, as well as press refurbishments and new equipment.
"When business is booming as it has been for the past decade — due to the hard work of UAW members — the company should continue to invest in its workforce," said Mike Booth, UAW vice president. The timing of the GM announcement come ahead of crucial negotiations later in the summer between the Detroit automakers and the UAW on a new contract.
Shares of General Motors fell 0.70% in morning trading Monday.
More on General Motors: