Crypto prices suffer as SEC sues Binance and CEO Changpeng Zhao (update)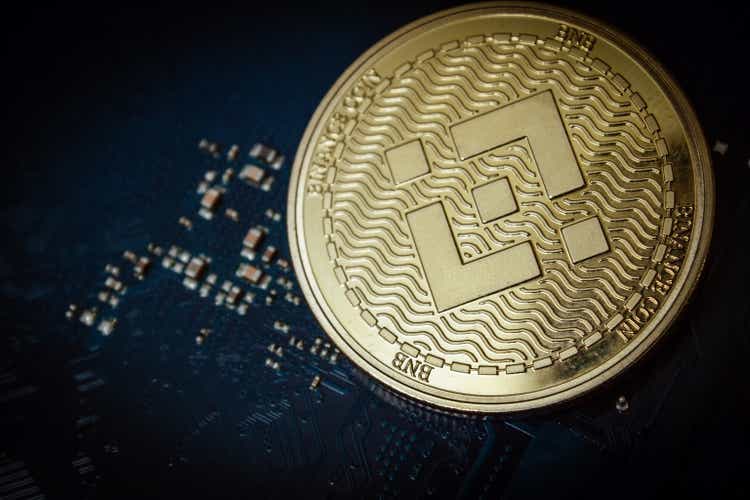 The U.S. Securities and Exchange Commission sued cryptocurrency exchange Binance Holdings and its CEO Changpeng Zhao for allegedly violating U.S. securities regulations, according to a filing dated Monday.
The move further roiled crypto prices, with bitcoin (BTC-USD) down 2.6% to $26.48K and binance coin (BNB-USD) off 6.6% to $286.29 as of shortly before 12:00 p.m. ET. Ethereum (ETH-USD) also extended losses to new intraday lows, retreating 2.4% to $1.85K.
The Wall Street regulator alleged that Binance mishandled customer funds and secretly sent them to a separate entity controlled by Zhao. 13 charges were filed against Binance and CZ, as he is known, including deceiving investors about the sufficiency of its systems to detect and control manipulative trading.
The SEC also accused the platform of taking insufficient steps to prohibit U.S. investors from accessing its unregulated exchange.
"As alleged, Zhao and Binance misled investors about their risk controls and corrupted trading volumes while actively concealing who was operating the platform, the manipulative trading of its affiliated market maker, and even where and with whom investor funds and crypto assets were custodied," said SEC Chair Gary Gensler.
"They attempted to evade U.S. securities laws by announcing sham controls that they disregarded behind the scenes so that they could keep high-value U.S. customers on their platforms," he added.
The company is "disappointed" with the SEC suit, a Binance spokesperson told Seeking Alpha via email, adding "we will vigorously defend our business and the industry. We respectfully disagree with the SEC's allegations that Binance operated as an unregistered securities exchange or illegally offered and sold securities, including by offering BNB (BNB-USD), or the BUSD (BUSD-USD) fiat-backed stable coin." (Added at 2:45 p.m. ET)
This marks the second high-profile suit against Binance and Zhao since the end of March, when the Commodity and Futures Trade Commission accused the platform of breaching certain trading and derivatives rules.
In 2019 and 2020, Binance controlled five bank accounts belonging to its independent U.S. affiliate, Binance.US, including one that held U.S. customers' money, Reuters reported, citing bank records. That's a cause for concern as Binance does not have authority to operate in the U.S.
More on the Crypto Market